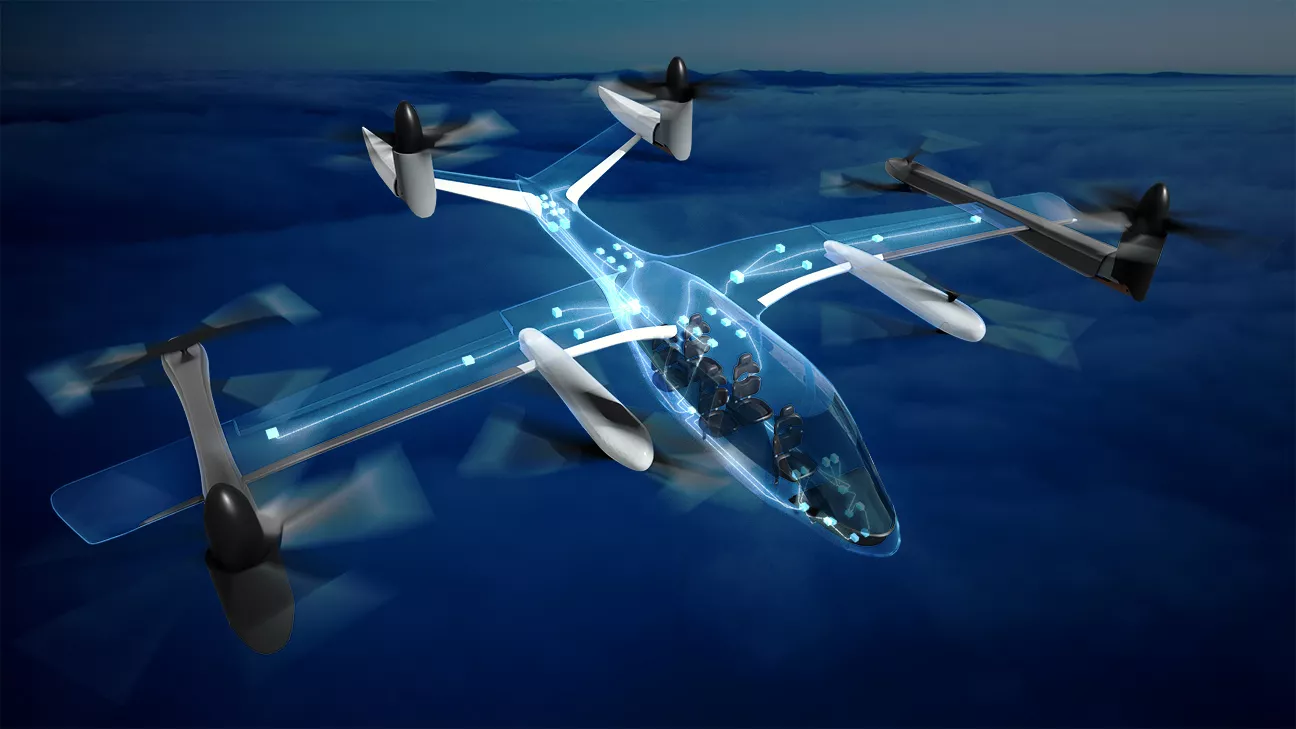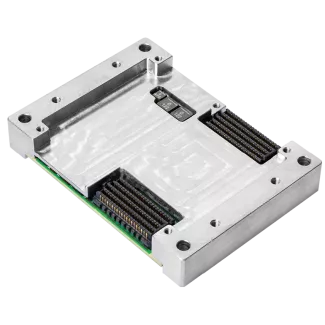 The certifiable 10/100/1,000 Mbit/s TTEthernet® Network Switch Module Core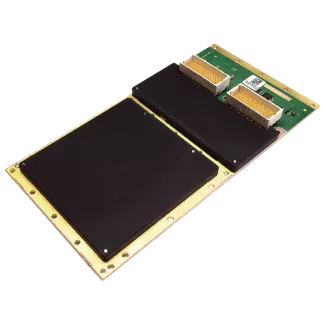 The TTEEnd System A664 Pro (XMC) is a DAL A certifiable end system card for use in flight programs, supporting different traffic classes.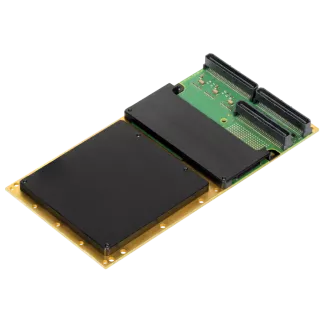 The TTEEnd System A664 Pro (PMC) is certifiable to civil aerospace standards and fully compliant with Ethernet, rate-constrained and time-triggered traffic.
Introduction
Urban air mobility (UAM) is defined by the European Union Air Aviation Safety Agency EASA as "air transportation systems for passengers and cargo in urban environments". UAM also includes applications like eVTOL (electric vertical takeoff and landing vehicles) used as 'air taxis' for passengers or cargo transport.
UAV (unmanned, also uncrewed, aerial vehicles) are aircraft that fly without a pilot on board, either remotely controlled or fully autonomous for dedicated purposes and application fields e.g. cargo, monitoring, surveillance, service or other recreational applications.
UAV / UAM market requirements
UAV are a new field of application with a variety of use cases and a fast-growing aerospace market segment. The sector faces many of the same challenges that are applicable to the aerospace industry as a whole, although in the case of UAV/UAM the most important topics are the reduction of size and weight. Integrated, innovative high performance systems and avionics help to meet these demands. They also help reduce power consumption and maximize energy efficiency, and thus play their part in keeping down lifecycle and operating costs.
Manufacturers and system providers need solutions that offer high data throughput to accommodate ever larger amounts of data that an UAV/UAM needs to process, as well as being small and light-weight, to ensure systems are versatile and scalable thus enabling next generation cargo and person transportation / mobility systems. Modern modular certifiable integrated systems will enable  lower initial investment in NRE (non-recurring engineering) than those using traditional data buses, and they also have lower operating costs, are easier to maintain and offer faster time to market as well as faster upgrades for software or system functionalities later on. Highest level  A certification specifically is a key requirement for UAM in passenger transport and becoming more important for  the UAV market to allow a broader range of applications in civil airspace.
Benefits of TTTech Aerospace's solutions
TTTech Aerospace offers versatile, deterministic embedded network platform solutions that support the reduction of size, weight, and power (SWaP) and provide high bandwidths (up to 1 Gbit/s). Its products have already completed more than one billion flight hours in DAL A applications and are used in avionics, integrated modular avionics (IMA) and distributed integrated modular avionics (DIMA), as well as flight controls and fly-by-wire, distributed power generation platforms, , engine control, and utility systems.
For the UAV market, TTTech Aerospace released certifiable network switches and interface cards that are ideally suited for mid- to large-sized applications. They can be applied to host both  flight critical systems as well as the UAV's payload system on one shared platform.
TTTech Aerospace's solutions for UAV/UAM enable:
Reliable integrated network system solution: TTTech Aerospace provides network interface cards, technology, network solutions, as well as drivers, middleware, tooling, qualified V&V tools (verification and validation) and integration to support customers along the whole product lifecycle
Versatility and flexibility: deterministic network solutions and components enable scalable and modular architectures that can be used for a variety of use cases enabling DO-297 conform systems
High-performance and highly efficient data transfer with bandwidths of up to 1 Gbit/s: allows more data to be sent on the network and simplifies future upgrades of the system
Reduced system complexity and system lifecycle costs thanks to mixed-criticality architectures: three traffic classes (best-effort Ethernet acc. to IEEE 802.3, rate-constrained traffic acc. to ARINC 664 part 7 and Time-Triggered Ethernet acc. to SAE AS6802) can use the same physical medium/network
Certifiable and certified solutions up to DAL A: TTTech Aerospace's products have gone through certification with the most important certification authorities i.e. the European Union Aviation Safety Agency (EASA), the Canadian Council for Aviation and Aerospace (CCAA), and the Federal Aviation Administration (FAA) in the USA
Easier integration and reconfiguration: integration via highly deterministic networks (e.g. time-triggered)  is three times as fast compared to systems using traditional data buses
TTTech Aerospace's solutions are based on TTP or Ethernet and open, international standards and leverage synergies from many years of cross-industry experience from the space, automotive, and industrial automation industries
Certification
In the aerospace industry, highest safety standards apply, especially when it comes to passenger transport. TTTech Aerospace's products are certified according to RTCA DO-178C DAL A (software) and RTCA DO-254 DAL A (chip IP, firmware, and hardware). TTTech also follow the system certification standard ARP4754A in its development processes. ARP4754A is a recommended guideline from SAE International for developing civil aircraft and systems that helps to support the certification of aircraft systems. Furthermore, TTTech Aerospace's deterministic products support the certification of platforms according to DO-297.