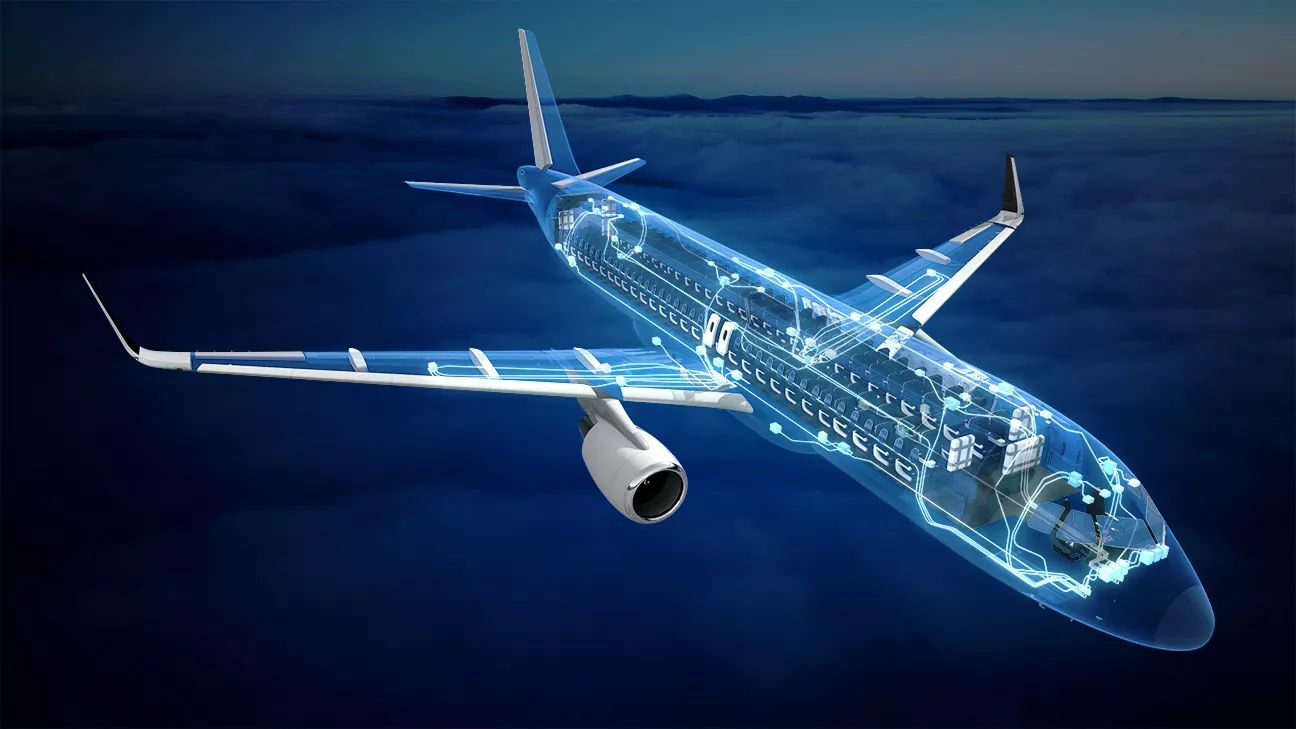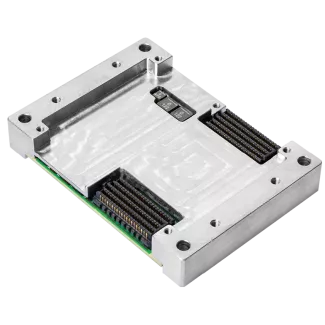 The certifiable 10/100/1,000 Mbit/s TTEthernet® Network Switch Module Core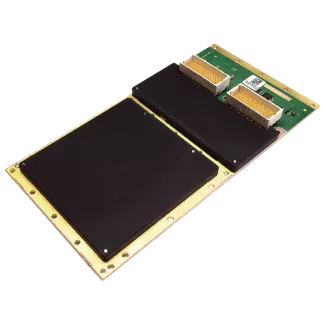 The TTEEnd System A664 Pro (XMC) is a DAL A certifiable end system card for use in flight programs, supporting different traffic classes.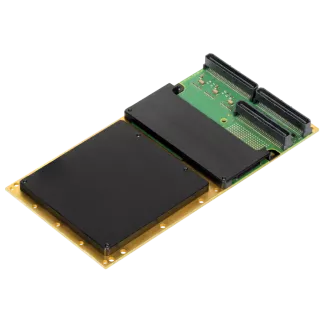 The TTEEnd System A664 Pro (PMC) is certifiable to civil aerospace standards and fully compliant with Ethernet, rate-constrained and time-triggered traffic.
Introduction
Fixed wing aircraft manufacturers face a challenging market situation. The development process takes a lot of time and requires huge up-front investments, while at the same time there are essential requirements for substantially reduced operations cost as well as shortening the time to a zero emission, sustainable air transportation system. Furthermore, ever increasing security and safety certification requirements and standards  have to be fulfilled to ensure highest levels of safety and security for passengers and crew.
To stay competitive, aircraft manufacturers need to reduce system lifecycle costs and aircraft operating costs without compromising the safety and security of air travel. With new, innovative and integrated aircraft systems and avionics, manufacturers are able to reduce size, weight and power (SWaP), maximize fuel efficiency, and enable new capabilities.
A key challenge here is how to provide more functionality in the system while reducing SWaP at higher certification standards. This has implications from the initial investment's NRE (non-recurring engineering cost) to operation cost throughout the system's or aircraft's lifecycle. Required are scalable, modular, high-performance networked computing platforms and systems. These types of systems are easier and less costly to maintain and provide higher bandwidths to ensure higher data throughput and upgradeability.
Benefits of TTTech Aerospace's solutions
TTTech Aerospace supports fixed wing aircraft manufacturers in reducing SWaP and increasing bandwidth by providing versatile, deterministic embedded network and platform solutions. Its products are used in applications like avionics, integrated modular avionics (IMA) and distributed integrated modular avionics (DIMA), flight controls and fly-by-wire, distributed power generation platforms, engine control, as well as utility systems (e.g. air management, fuel systems).
TTTech Aerospace's software and on-board network system solutions are used for a broad range of on-board systems by leading Tier 1 systems integrators like Honeywell, Collins, Parker Aerospace, BAE Systems for a broad range of aircraft  from small business jets, regional aircraft as well as the most demanding large commercial air transport aircraft built by key aerospace companies such as Airbus, Boeing, Bombardier, Embraer.
"TTTech Aerospace has been supplying its customers with products certified to the highest standards for availability and safety in aerospace (DAL A) for more than 20 years. We are extremely proud to have reached over one billion flight hours in Level A safety critical applications like fly-by-wire, power systems, avionics, engine controls and environmental control systems."
TTTech Aerospace's solutions for fixed wing aircraft provide:
Certifiable and certified solutions up to DAL A: TTTech Aerospace's products have gone through certification with the most important certification authorities – the European Union Aviation Safety Agency (EASA), the Canadian Council for Aviation and Aerospace (CCAA), and the USA's Federal Aviation Administration (FAA)
High-performance and highly efficient data transfer with bandwidths of up to 1 Gbit/s: allows more data to be sent on the network and simplifies future upgrades of the system
Easier integration and reconfiguration: integration via highly deterministic networks (e.g. time-triggered) is three times as fast compared to systems using traditional data buses
Versatility and flexibility: deterministic network solutions and components enable scalable and modular architectures that can be used for a variety of applications enabling DO-297 conform systems
Reduced system complexity and system lifecycle costs thanks to mixed-criticality architectures: three traffic classes (best-effort Ethernet acc. to IEEE 802.3, rate-constrained traffic acc. to ARINC 664 part 7 and Time-Triggered Ethernet acc. to SAE AS6802) can use the same physical medium/network
Reliable integrated network system solutions: TTTech Aerospace provides components (ASICs, modules, and boxes), technology, network solutions, as well as drivers, middleware, tooling, qualified V&V tools (verification and validation) and integration to support customers along the whole product lifecycle
TTTech Aerospace solutions are based on TTP® or Ethernet and open, international standards. Thanks to its long-standing cross-industry experience, TTTech Aerospace can leverage synergies and know-how from other markets like space, automotive, and industrial automation for its product portfolio.
TTTech Aerospace's products are certified to the highest aerospace safety standards - RTCA DO-178C DAL A (software) and RTCA DO-254 DAL A (chip IP, firmware, and hardware). TTTech also follows the system certification standard ARP4754A  in its development processes. ARP4754A is a recommended guideline from SAE International for developing civil aircraft and systems and supports the certification of aircraft systems. Furthermore, TTTech Aerospace's deterministic products support the certification of platforms according to DO-297.