Europe's new flagship launcher Ariane 6 will ensure independent access to space for the European space sector.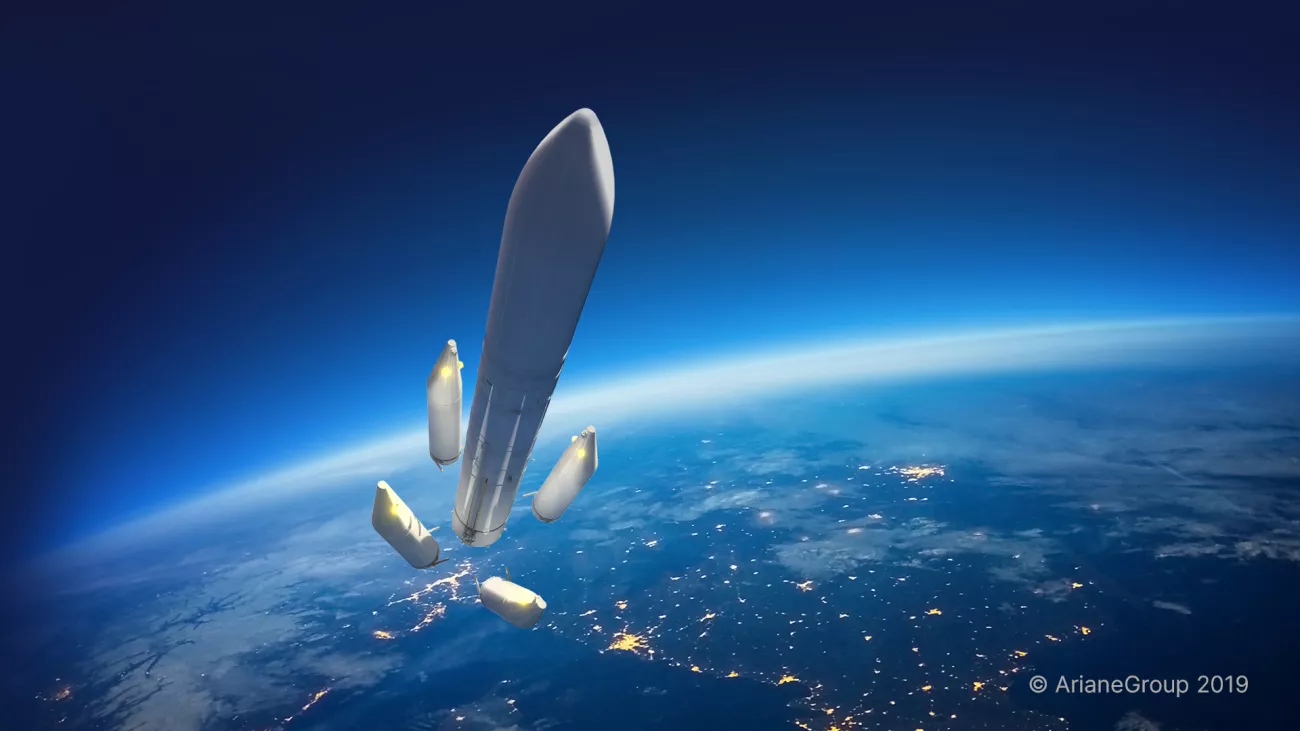 Today's modern avionics need to cope with increasing data rates and enable more modular architectures. At the same time, launchers face strong market pressure through increased competition, affecting both development and recurring cost. Further challenges are avoidance of both obsolescence and export restrictions at component level.
Research funded by the French space agency (CNES) and the European Space Agency (ESA) showed that architectures based on TTEthernet® are a great fit for launch vehicles. TTEthernet® enables cost savings thanks to modular, scalable systems architectures. It has been chosen as the single avionics network for Ariane 6.
"We are delighted that our network solution based on Deterministic Ethernet is providing a very powerful platform simplifying the electronic architectures of launch vehicles worldwide!"
"Using TTTech Aerospace's TTEController HiRel ASICs to implement TTEthernet® connectivity allowed us to reduce our recurring cost. These components come in automotive-grade packaging, and qualifying both this 'off-the-shelf' solution and the Ethernet-based data network is one of several key innovations in Ariane 6."
Creating a single, redundant avionics network for all data traffic with TTEthernet®
TTTech Aerospace's radiation tolerant TTEthernet® controller ASICs TTESwitch Controller HiRel and TTEEnd System Controller HiRel ASICs are the key components to achieve fully deterministic high-speed connectivity.
They are integrated into more than 50 avionic units handling functions such as computing, power distribution or thrust-vector actuation which all connect to a single, redundant TTEthernet® network, the launcher's 'nervous system'.  The controller chips are based on a radiation-hardened design process and packaged in a cost-efficient plastic package. This ensures high reliability in harsh environments requiring radiation and latch-up tolerance for applications like launch vehicles and LEO satellites.
"We are proud about our partnership with ArianeGroup and to contribute to Europe's Ariane 6 launcher with our second generation TTEthernet® products reliably operating this highly advanced spacecraft."
Update on Ariane 6's progress