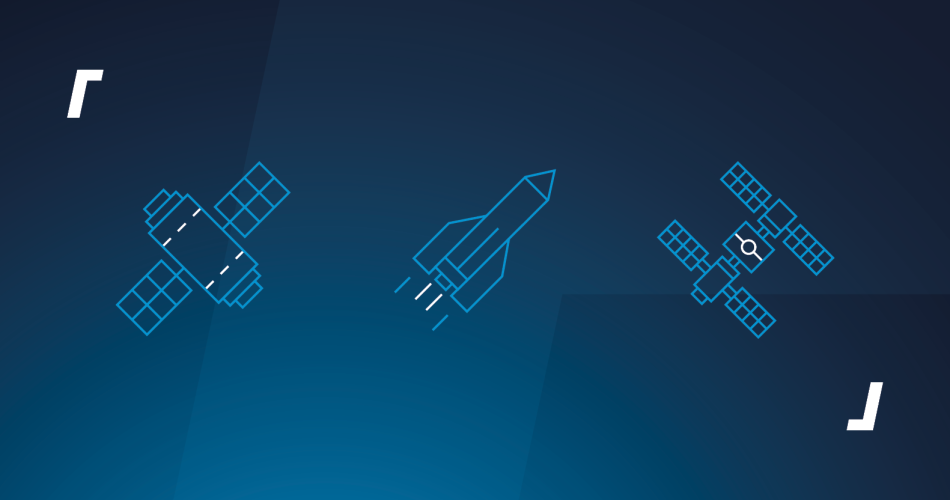 A lot of space programs are currently underway and the next landing of humans on the Moon is fast approaching. The space economy is a booming business for both the institutional and increasingly also the private sector, as governments and individual companies look towards further exploration of space and how to benefit from new resources and technologies to improve life on Earth.
More actors on the playing field also mean that current and future space programs require cooperation between a myriad of partners. In the first race to the Moon, space exploration was a national agenda financed solely by nation-states vying for sovereignty in space. This already changed with the International Space Station (ISS), where cooperation between space agencies was at the forefront and brought important advances in many technologies.
Today, commercial space is an increasingly powerful player as companies like Space X, Northrop Grumman, Maxar, Airbus, or ArianeGroup not only supply launchers, space station modules, and mission-critical equipment, but also drive new projects for more sustainable exploration, tackle the cleanup of space debris, or discover new business opportunities in space.
Today's ambitious space programs, such as NASA Artemis, mark the beginning of a new space age. The space sector has a visionary mission centered on exploration, research, and technological development.
Open standards and Deterministic Ethernet ensure reliable communication in large international space programs 
Space missions are some of the most demanding applications and reliability and fault tolerance are key, especially for human space flight. As the number of partners in a space program increases, so does the complexity of managing the project and ensuring that components delivered by different partners can be integrated quickly and communicate reliably and efficiently with each other and the ground stations. This is accomplished by using recognized, open international standards. They guarantee interoperability and seamless connections, as well as future scalability of systems.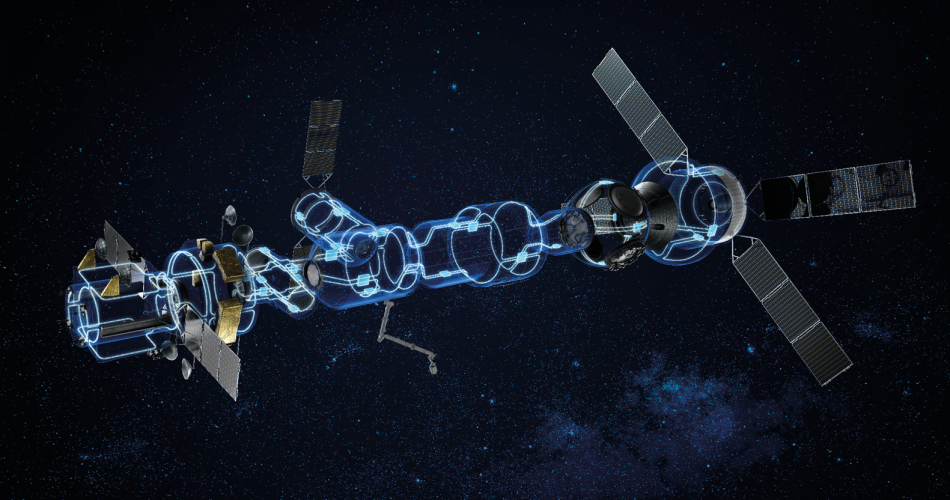 The TTTech Group has contributed to open international standards used in the space sector like SAE AS6802 and ECSS-E-ST-50-16C for Time-Triggered Ethernet. Time-Triggered Ethernet is baselined for data transmission in NASA's IASIS (International Avionics System Interoperability Standards). These standards create a base set of guidelines that suppliers can use when building components and setting up data networks so that equipment from different suppliers can be integrated seamlessly within the program or application.
Standard Ethernet is widely used today. However, as it is best-effort traffic, no data transfer guarantees exist. Messages are sent whenever the line is free. When it comes to safety-critical applications, delivery must be guaranteed for safe and secure operation. The introduction of a deterministic component ensures the secure delivery of critical messages, e.g., command and control data.
TTTech Aerospace has always been an advocate for open standards and has actively participated in the creation of many that are now used in the aerospace and space sectors. Safety, security, and reliability are at the heart of our Deterministic Ethernet solutions.
Time-Triggered Ethernet guarantees safety-critical message delivery 
Time-Triggered Ethernet is an open SAE standard (AS6802) that is ideally suited for large space programs that require modular and scalable network and system architectures and need guaranteed timing for all software applications running on the network.
SAE AS6802 defines how to build and maintain synchronized time in a network. Data receives a timestamp that is then used to schedule transmission according to a pre-defined schedule. This allows the setup of mixed-criticality networks where both safety-critical as well as non-critical data can be sent across the same network infrastructure, but safety-critical messages are given priority in the schedule so that they arrive with guaranteed timing. That way, the system can be built in a compact way to reduce cabling, weight, and power consumption, while at the same time increasing the reliability of data transmission.
As more and more data is processed and sent across the network, optimum use of bandwidth and high data transfer rates are necessary. NASA's Gateway, for example, will use data transfer rates of up to 1 Gbit/s, which is about 100 times higher than those available on the ISS.
TTTech Aerospace's product portfolio for space comprises switches, end systems, and box-level equipment, as well as tooling, development equipment, and integration support. It is based on TTEthernet®, a commercial implementation of Deterministic Ethernet that allows the transmission of three traffic classes based on open standards on one physical medium or network, with speeds of up to 1 Gbit/s:
Standard communication data: best-effort traffic (IEEE 802.3)
Safety-critical messages e.g. as command and control data:

Rate-constrained traffic (ARINC A664 part 7)
Time-Triggered Ethernet traffic (SAE AS6802)
The time aspect is really underappreciated. Time-Triggered Ethernet ensures uniform timing and synchronization throughout the network. This means that any component built to the SAE standard can simply join the network. That is a real innovation and very important in high-performance applications, where data has to be time-stamped to guarantee delivery.
Find out more: