Networks are part of being human
Human beings have always relied on networks to thrive.
The strength of our personal and social connections is the basis for our survival. As humans have expanded into the digital sphere, they have taken their intrinsic needs for connection and communication with them and adapted them for this new space. Today, truly everything is connected. People connect with each other via the internet and smart devices, and so do machines.
Even though the Internet of Things (IoT) is the trend of the hour, it is not as new as people often think. Streamlining communication between machines has been keeping experts busy for decades. What is new, however, is the sheer number of ever smarter devices communicating with each other today. While IoT application fields used to be limited, today they are endless – ranging from the factory shop floor to our own four walls. With increased connectivity, the amount and sensitivity of data transferred also increases.
A European, independent group of technology companies, the TTTech Group is a driving force of this megatrend with a rich heritage in R&D as well as a proven global track record of cross-industry projects, competent in bringing technologies and solutions to market. TTTech operates on the interface of humans and machines, ensuring safety and reliability, improving the lives of people globally.
Smart networks for the industrial internet of things
The industrial internet of things (IIoT) relies on smart machines and real-time analytics to collect and use machine data from all corners of a factory to make manufacturing processes more efficient.
In a truly "smart factory", all machines are connected and communicating with each other (and the cloud) without barriers and obstacles. The biggest challenge is to achieve open, interoperable communication with guaranteed real-time delivery of critical messages between all machines on the shop floor and across factories. To achieve this, several key technologies are currently being used to ensure vendor-independent transmission of information that can immediately be utilized to assess and optimize the production process, find faults in the network, or add new components to it.
In the highly competitive technology market dominated by Asia and the US, it is essential for Europe to aim for a leading position in regard to core technologies in order to ensure a sustainable transformation of society, future wealth and with that social stability.
Mobile machinery: global operation, central deployment
Digital connectivity means that smart machines can now communicate with each other not just locally, but across countries and even continents.
Agricultural or construction machines can be connected to the cloud via wireless or cellular interfaces. This way, machine data from tractors, fire engines etc. can be bundled centrally, even if the machines themselves are deployed in different locations worldwide. Machines do not just collect data on their own status. Equipped with sensors, they also analyze their environment. This is a key enabler for trends like precision farming, where parameters like soil quality or pest infestations can be measured by the machine and used for on-point optimization of fertilizers or pesticides.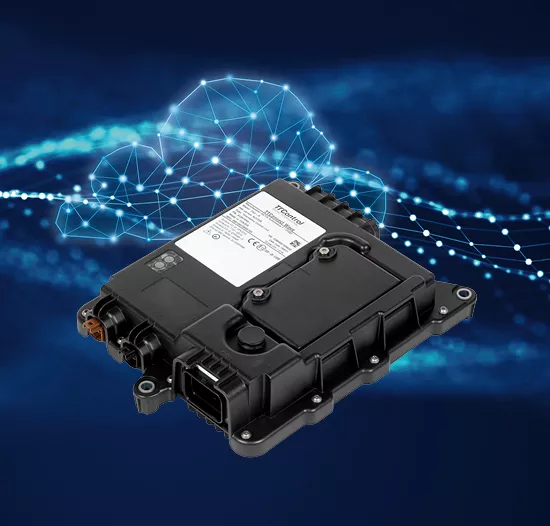 Smart machines
Connecting to the cloud
TTControl's TTConnect Wave is a piece of hardware designed to connect vehicles or machines to the cloud. It ensures connectivity even in extreme conditions and supports a wide temperature range, making it perfect for use in remote locations that can be challenging for human operators. 
The advent of the software-defined vehicle
The development towards more autonomy goes hand in hand with the trend of the software-defined vehicle: modern cars have more in common with mobile computers than with the automobiles of old. Automotive IoT integrates various components of a car from the sensors used for automated driving functions to the apps used to run onboard entertainment systems.  
OEMs previously concerned with the physical tasks of vehicle design and assembly, increasingly must build know-how and resources in software development and cybersecurity in order to compete in this environment. Along with these challenges, the software-defined vehicle also opens up new markets, such as modular, over-the-air software upgrades and maintenance that may increase the life span of each vehicle.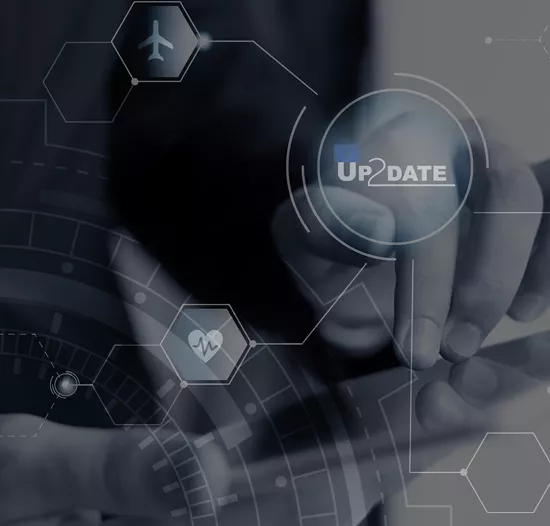 Over-the-air
Automotive software updates
The EU-funded Up2Date project is researching a way to make over-the-air software updates in vehicles safer and more secure. A new software architecture developed within the project will make it possible to deploy new (mixed-criticality) software updates remotely.
Future connectivity – in space?
The increasing number of data points requiring fast data rates and connectivity is posing challenges to IoT infrastructures on Earth. The solution to these challenges may in fact lie off-planet. In space, IoT networks and satellites may one day be bringing internet services to remote areas of the globe.  Several research consortia, led by NASA or the European Union, are currently investigating the launch of mini satellites into orbit to advance this technology.