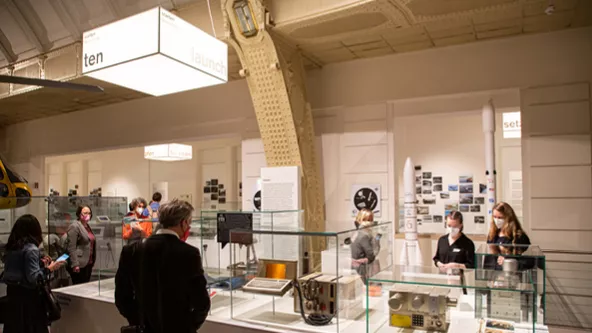 The Technical Museum Vienna is Austria's largest and most comprehensive museum of technology covering a wide range of topics, from everyday items and energy to science and mobility from the past and present. Starting in April 2022, Austria's space flight history and contributions from Austrian companies active in the space sector today will be featured in a new permanent space showcase as part of the Mobility Exhibition. TTTech is among the select few Austrian high-tech companies whose products will be presented alongside memorabilia and experiments including the space suit worn by "Austronaut" Franz Viehböck in his 1991 "Austro-Mir" mission.
"We are proud to contribute to the Technical Museum's exciting new space exhibition and to be able to showcase Austrian innovation and technology for the space market," says Matthias Mäke-Kail, Senior Marketing and Sales Manager, TTTech Aerospace.
TTTech has been active in the aerospace market for more than 20 years. Its products have completed over one billion flight hours in Level A safety-critical applications in large commercial aircraft and covered distances of more than two million kilometers in deep space.
The company donated a state-of-the-art space electronics product to the exhibition: The TTEthernet® Controller Space was designed to survive the harsh environmental conditions in space. It comes in a hermetic package made of ceramic to protect it against various hazards including radiation. It is used in spacecraft and launch vehicles, in particular for geostationary orbits and deep space missions.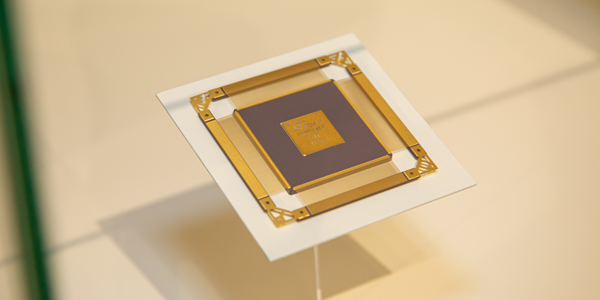 Mäke-Kail explains how TTTech's product fits into these applications: "Our product is part of a data network that is comparable to a nervous system ensuring impulses from the brain are transmitted to the body parts as we react to our surroundings. The TTEthernet® Controller is a specialized computer chip that helps to connect all sensors and actuators on a spacecraft, 'the body parts', to its on-board computer, 'the brain' so to speak. It ensures 100% secure and lossless data communication across the spacecraft using a highly reliable network based on the TTEthernet®[1] technology developed by our company here in Vienna."
TTTech's chip is a key element of the control data networks of several high-profile international space projects, such as the European launch vehicle Ariane 6 and the NASA Gateway. This new modular space station is built by NASA in cooperation with partnering space agencies, in particular the European Space Agency ESA. It will help to bring the first European astronauts onto the surface of the Moon and support future Mars exploration.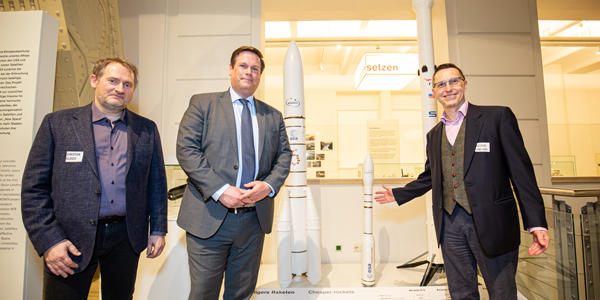 There is no need to rush if you want to see the exhibition: The permanent showcase about mobility in space will be is already open and most exhibits will remain at the Technical Museum in Vienna for at least ten years.
Find out more:
[1] TTEthernet® was developed by TTTech, standardized in collaboration with NASA, and baselined in 2019 in the International Avionics System Interoperability Standards (IASIS) for communication networks for deep space mission. It is already being used in several space exploration programs, such as NASA's Gateway and Ariane 6.