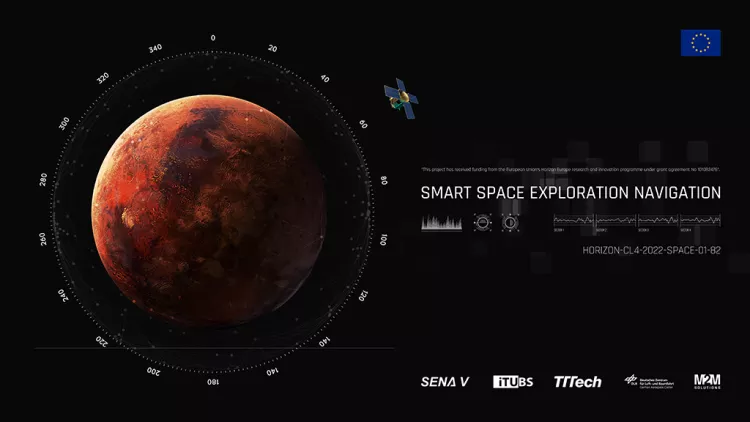 TTTech is one of the project partners in the Horizon Europe project SENAV  – a new space science and exploration technologies project aiming to improve safety and performance of landers, drones, and robot control systems. The project kicked off in Hannover in December 2022. Until 2025, the consortium will develop a range of solutions in smart space exploration navigation.
Strong consortium for autonomous space robots
Space exploration is taking humanity further and further away from planet Earth. Smart robots, such as drones, landers, and rovers are essential when it comes to studying far-off celestial bodies. Advanced algorithms, hardware, and software solutions enable safe landing and navigation in harsh environment like the surface of the Moon or Mars. Dr. Anna Ryabokon, Senior Innovation Projects and Funding Manager at TTTech in Vienna: "It is the goal of the SENAV project to develop and test a highly reliable, safety critical hardware/software platform for demanding space robotic applications. As a specific use case proposed by the project partner DLR, the platform will be used for vision-based crater navigation. This highly ambitious goal would be difficult to realize for one partner alone, but international cooperation enabled by the EC funding can support this essential innovation."
SENAV's innovations will leverage the know-how of a very strong consortium, which is composed of four organizations, each representing a different field of expertise: M2M Solutions, an SME from Slovakia, two experienced industrial partners – TTTech (Austria) and project coordinator iTUBS (Germany) – as well as the renowned research center DLR from Germany.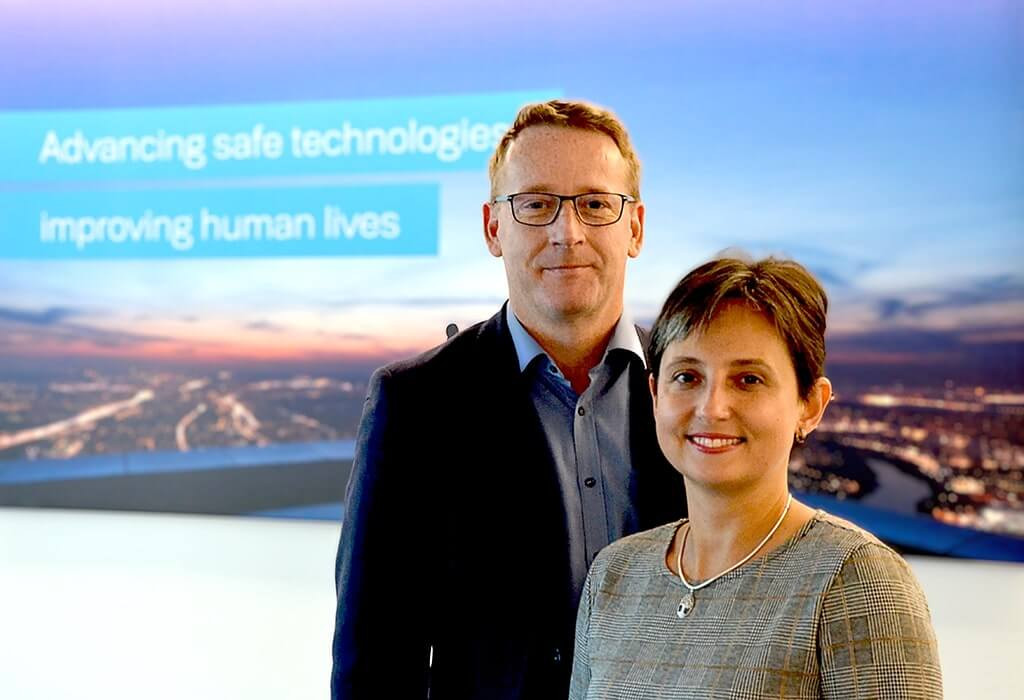 Deterministic networking technology for space drones, landers, and rovers
Apart from its integrator role, TTTech will develop its fault-tolerant Deterministic Ethernet switch in a miniaturized format. The switch is currently being successfully used in a variety of safety-critical pace applications such as ESA's Ariane 6 and NASA's recent Artemis I mission. The technology has also been commissioned for NASA's Gateway. Deterministic Ethernet enables the safe transmission of several traffic classes over a standard Ethernet network. It helps to reduce weight, costs, and power consumption and at the same time to significantly increase the reliability of the on-board avionics. All these factors are extremely important for operation in space. Providing the Deterministic Ethernet switch in a smaller format will allow TTTech to bring these benefits to compact space platforms in drones, rovers, and landers. 
In addition, TTTech will integrate the Robotic Operating System (ROS) and synchronous deterministic on-board data communication. "ROS is an open-source robotics middleware suite, which is widely used in robotic applications in various industrial domains," Dr. Ivan Masar of TTTech Aerospace explains. "The tools are also language- and platform independent. Within the SENAV project, we will integrate ROS with deterministic communication to grant real-time capabilities for robotic systems and thereby to extend the application domains of ROS.  This introduces cost-saving potential for future autonomous robotic applications in space." 
Next steps
Within the three-year project duration, the SENAV consortium will develop and validate the prototype of a space drone using these novel technologies in a lab environment –simulating the Moon environment and landing – as well as in intended terrestrial industrial applications. The lab demonstrator will lay the groundwork for smarter, more efficient, and autonomous future space exploration missions. 
Learn more: