February 6, 2014
TTTech, the leading supplier of dependable networking solutions based on time-triggered technology and modular safety platforms, announced the availability of the first AFDX® switch hardware with the standard ANSI form factor 3U VPX (formerly known as VITA 46). The rugged but at the same time extremely light and space-saving switch will support customers in the design of optimized aerospace system architectures.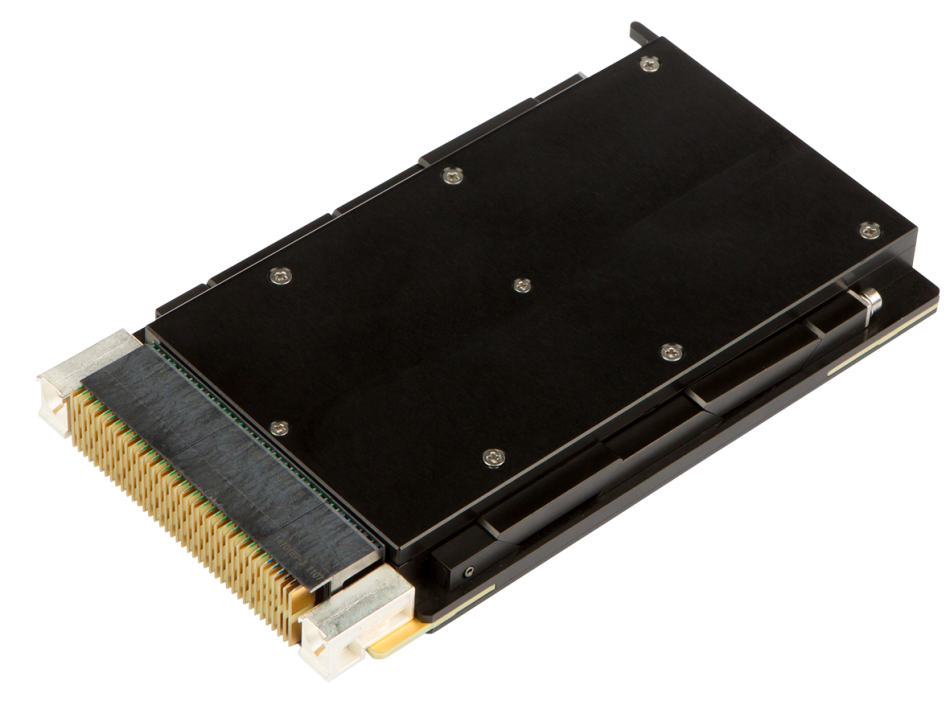 Savings in Size, Weight and Power (SWaP) are key for designing the next generation of future aircraft. SWaP is critical for complying to operational life and budgetary constraints. Another factor for achieving such cost savings is the use of standards like Avionics Full-Duplex Switched Ethernet (AFDX) for critical aircraft networks. The Austrian company TTTech has taken next steps regarding this trend and combined several standards into one compact and extremely light weight product, the AFDX-Switch 3U VPX Rugged.
TTTech successfully integrated the ARINC 664 p7 standard (AFDX) into the standard 3U VPX ANSI (American National Standards Institute) form factor. The result is a robust 16 port AFDX switch – the only highly rugged 3U VPX AFDX switch on the market today. TTTech also offers a product variant that supports two more standard traffic classes (IEEE 802.3 and SAE AS6802) besides ARINC 664 p7 that can be used in parallel on the same network. This brings even more flexibility to engineers when designing system architectures for the next generation of future aircraft.
Furthermore customers are benefiting on multiple levels regarding SWaP savings: The switch features the compact size of a standard form factor with a total weight below that of a modern tablet PC and a maximum power consumption of less than 19 watt. Full AFDX compatibility allows for seamless integration into existing 10/100 Mbit/s AFDX networks. Future upgrades of the entire network to 1 Gbit/s speeds were taken into consideration as the 3U VPX switch supports 10/100 as well as 1000 Mbit/s already today. In addition, comprehensive software tools and the possibility to use copper and optical links in one module provide the customer with unique system design flexibilities.
"We are very proud to be the first company to bring AFDX to this standard form factor. Our customers are highly satisfied with the benefits that this product delivers to them," explains Ingomar Wenzel, Product Manager at TTTech, revealing that TTTech's 3U VPX switches will be used in a program having its first flight later this year.
All of TTTech's different 3U VPX switches are compliant to the MIL-STD-810G aerospace standard. The switches operate under harsh environmental conditions withstanding forces of up to 40 G, vibrations of 2000 Hz, and temperatures of up to +85 °C while remaining fully operational.