TTTech Aerospace introduces its certifiable products to the high-altitude unmanned aerial vehicle market.
TTTech Aerospace ensures a reliable and fully redundant Deterministic Ethernet connection of the flight control system to the mission system of the UAV.
This interface is established via the TTEEnd System A664 Pro (PMC), a network interface card certifiable to RTCA DO-254/DO-178C DAL-A and DO-160G.
Vienna, Austria, August 10, 2022: The unmanned aerial vehicle (UAV) market is one of the fastest growing markets and is forecasted to reach a valuation of 58.4 billion US dollars by 2026 according to Markets and Markets[1]. TTTech Aerospace is entering this emerging market by providing a certifiable network interface card. Mercury Systems selected TTTech Aerospace and SYSGO to provide their high-tech solutions for this program. TTTech Aerospace supplies its TTEEnd System A664 Pro (PMC) card to connect the flight control computer from Mercury Systems to the mission system of the UAV, using SYSGO's PikeOS operating system.
"We are very proud that our certifiable TTEEnd System A664 Pro (PMC) card was successfully integrated in a modern UAV avionics system. Our TTEEnd System software driver was adapted to support SYSGO's DAL A certifiable hard real-time RTOS and hypervisor  PikeOS, becoming a standard in the aerospace industry. We are delivering our deterministic network interface card and the related driver to Mercury Systems, for their integration into the flight-control computer. It was great working with the highly experienced teams of Mercury Systems and SYSGO during this great program and we look forward to the certification of our network interface card in the coming months," says Javier Gadea, Product Manager, TTTech Aerospace.
The UAV's updated avionics use TTTech Aerospace's TTEEnd System A664 Pro (PMC) card, an ARINC 664 part 7 standard compliant network interface card fully supporting AFDX®[2]. The card ensures dual-redundant communication via Deterministic Ethernet with other elements of the avionics network, a requirement for safety-critical applications.
Franz Walkembach, VP Marketing & Alliances at SYSGO, reflects on the three-year project: "Our collaboration with TTTech Aerospace started eight years ago with a research project funded by the German Aerospace Center (DLR). It is great to see the joint work now being successfully deployed with our certified real-time operating system (RTOS) PikeOS together with the customized driver software from TTTech Aerospace integrated in Mercury Systems' flight-control computer. This joint solution enables modular and certifiable avionics platforms that are well-suited to European and international UAV programs."
Mercury Systems' Vice President of International Growth Operations, Paul Tanner, explains the benefits for the customer: "We were able to offer our customer a reliable, certifiable interface for our high-performance flight-control computer solution. This reduced their programmatic and technical risk and allowed them to achieve certification for their UAV in a timely fashion. We have appreciated the work with TTTech Aerospace and their great team of highly skilled engineers."
TTTech Aerospace's TTEEnd System A664 Pro (PMC) delivers Deterministic Ethernet and uniquely integrates best-effort IEEE 802.3 Ethernet, rate-constrained ARINC 664 part 7 and Time-Triggered SAE AS6802 Ethernet into one physical infrastructure. The TTEEnd System A664 Pro (PMC) is certifiable to civil aerospace standards, including RTCA DO-254/DO-178C DAL A and DO-160G. It is the perfect companion for TTTech Aerospace's Ethernet switching building blocks and network configuration tools for safety-critical applications in everything from UAVs to large aircraft.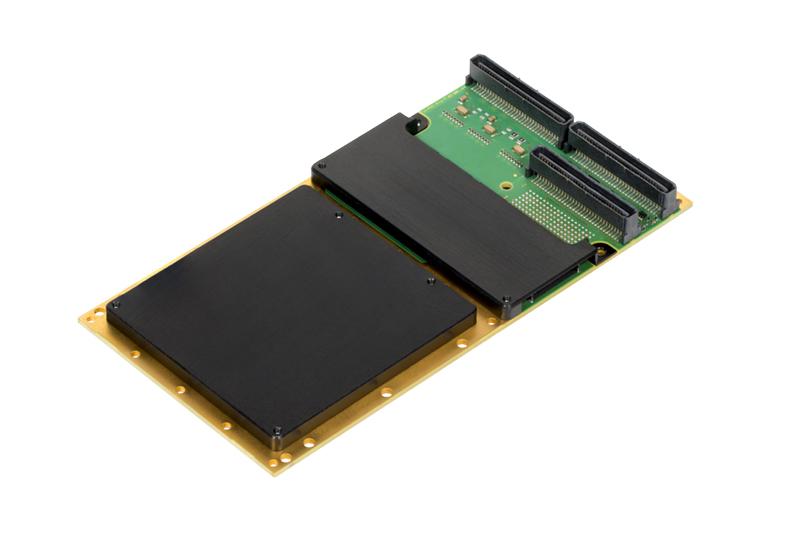 ---
[1]https://www.marketsandmarkets.com/Market-Reports/unmanned-aerial-vehicles-uav-market-662.html (last accessed July 18, 2022)
[2] AFDX® is a registered trademark of Airbus.
---
About TTTech Aerospace
TTTech Aerospace provides deterministic embedded network and platform solutions for aerospace and space applications. Its products have already completed over 1 billion flight hours in Level A safety-critical applications like fly-by-wire, power systems, avionics, engine controls and environmental control systems. Proven, mature solutions help customers in the aerospace and space industries to develop integrated, modular and scalable deterministic network platforms that increase safety, fault-tolerance and availability. In addition, integrated solutions reduce size, weight, power and cost (SWaP-C), allowing for easier handling of equipment and lowering total lifecycle cost.
TTTech Aerospace is part of TTTech Computertechnik AG, a leading provider of safe networked computing platforms. TTTech is the innovator of Deterministic Ethernet and a driving force behind the IEEE TSN and the SAE AS6802 Time-Triggered Ethernet standards. TTTech Computertechnik AG operates under the umbrella of the TTTech Group, a globally oriented group of high-tech companies, founded and headquartered in Vienna, Austria. TTTech North America Inc, headquartered in Andover, MA, USA is part of TTTech Computertechnik AG.
About SYSGO
SYSGO is the leading European manufacturer of embedded software solutions and has been developing safety-critical applications in the aerospace, automotive, rail, IIoT and medical sectors since 1991. The company develops PikeOS, the world's first SIL4 certified real-time operating system and hypervisor on multi-core. The company is certified to ISO 9001:2015 and IEC/ISO 27001:2013 and is part of the European Thales Group.
For further information visit https://www.sysgo.com/