February 15, 2011
Thales, leader in railway signalling solutions and integrated transportation systems, and TTTech, the leading supplier of dependable networking solutions based on time-triggered technologies, announce their continued partnership for the next generation of silicon technology. The two companies look back on a successful cooperation in the railway sector for more than 10 years. The major goal of the joint project was the usage of a customer-specific controller solution for interlocking systems. This solution is based on TTP, a protocol bus for highly available and fault-tolerant systems, increasing safety of train services.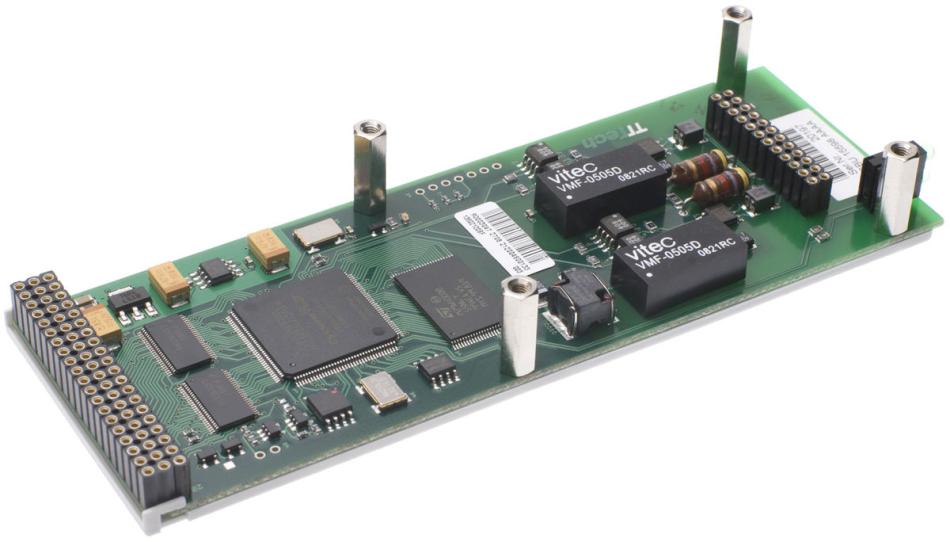 Thales has been using TTTech's solutions since 2000 in their interlocking systems for the communication between the peripheral controllers connected to the field elements and the central interlocking unit. The Thales technology is successfully in commercial service in several countries such as Austria, Switzerland and Hungary.
"TTTech's time triggered architecture fits perfectly to fulfill the demanding safety requirements of state-of-the-art railway solutions", said Martin Pottendorfer, Technical Director of Thales Austria. "The new generation of TTP controllers gives us cost improvements whilst maintaining full functional compatibility."
TTP ensures the real-time communication of all commands to and status information from interlocking peripherals such as points, signals and track occupancy detectors. Status changes of such elements may result in commands to trains or to other elements within fixed time constraints. As all controllers on a TTP bus have a dedicated timeslot to transmit their information, neither an overload situation nor additional transmission delays can arise.
"We are very glad to provide our partner Thales with a communication solution, offering maximum safety and availability for advanced railway signaling systems", says Georg Kopetz, Managing Director of TTTech. "This long-term partnership stands for Thales' commitment to TTP for over more than ten years."