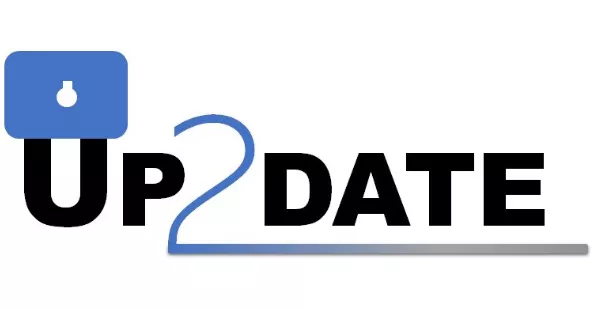 The UP2DATE project team held its kick-off event in Bologna earlier this year. UP2DATE is an EU funded project that seeks to provide new software paradigms for safe and secure software updates of mixed-criticality cyber-physical systems (MCCPS) found in the automotive and rail sectors. The UP2DATE project partners (Barcelona Super Computing, CAF Signalling, IAV, Marelli, Offis, TTTech Auto and Ikerlan) are leading companies and research institutions from Austria, Germany, Italy and Spain.
The research focus is on the intelligent and resource intensive MCCPS found in the automotive and rail sectors. These systems consist of several computing devices interacting with each other and the outside world. The system components, particularly those with high criticality, need to be updated continuously with data provided via over-the-air software updates (OTASU). UP2DATE's goal is to build a composable, modular safety and security concept that takes the criticality of the software involved, the timing of updates and the impact of updates on the availability of the system into account. The associated safety and security verification and validation cost will also be considered.
UP2DATE will liaise with other projects in the area of MCCPS to increase synergies, perform roadmap activities and increase the awareness of the concepts developed. This will help strengthen European research and industrial capacities and ensure that UP2DATE developments can be applied beyond the lifetime of the project.
TTTech Auto is an expert in the area of series-proven safety software platforms for automated driving. The company will contribute its know-how in safety aspects of the in-vehicle network to the UP2DATE framework definition and will implement the scheduling and services for allocating computation resources to functional software components. In the final project phase, TTTech Auto will be testing and evaluating the UP2DATE framework for automotive use-cases.
---
The project has received funding from the European Community's H2020 program under grant agreement 871465.
Find out more: