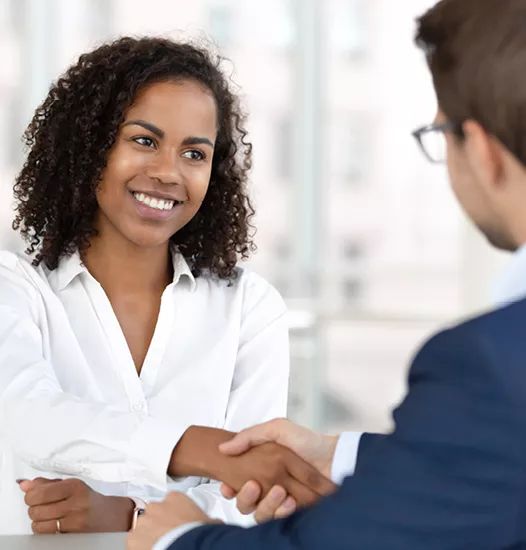 Application Process
Are you ready for a new challenge or looking for the best way to kickstart your career?
Check out the many job opportunities at TTTech Group for students, graduates, professionals and leaders. Then use the filtering options to find your individual match. If there is no suitable position available in our vacancies section right now, we are happy to receive your unsolicited application.
Step-by-Step way to reach us with your application
Select "Apply now" to get started
Enter your personal data into the online application form manually or import it from your CV. Alternatively, you can import information from your Xing or LinkedIn profile using the integrated buttons.
Upload your complete application documents (cover letter, curriculum vitae, all relevant certificates) in the "attachments" section. Please be sure to use common file formats such as MS Word (doc, docx), PDF, JPG, PNG or GIF, and not to exceed the maximum size of 15 MB per document. Please do not upload any password-protected documents
Please accept our data protection policy and before your final submission, make sure you have uploaded all relevant information, then click the "send" button.
After successfully submitting your application, you will receive an automatically generated confirmation email.
What are the next steps?
We review all incoming applications carefully and compare your qualifications with the requirements of the position. Rest assured you will receive a personal reply from us. Thank you for your patience.
In case we find your profile may be a better fit for a different role, we will offer to consider your application for the respective selection process instead.
If your profile matches our vacancy, we will invite you for a first interview in person or via MS Teams. In this appointment you will meet your potential future manager and a Recruiting Expert to get to know each other, asses your personal competencies as well as your technical skills. You will also receive further information on the position, your possible future team and insights about TTTech. In addition, we will answer any questions you may have.
If our mutual expectations match, we will invite you for further discussions with our managers and Recruiting Expert. The aim is to give you a comprehensive picture of the position and the associated goals as well as give ourselves an even better understanding of your skills and qualifications.
Upon completion of the interview process, the final selection will be made, and we will provide you with personal feedback about the decision-making process.