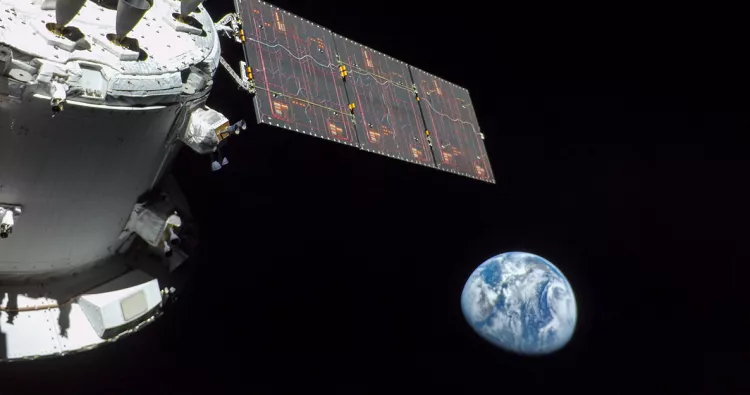 On December 11, 2022, the NASA Orion spacecraft returned to Earth after its final 25.5-day uncrewed flight test around the Moon. The Artemis I mission was a key milestone in bringing humans back to the Moon.
"We congratulate our partners NASA, Lockheed Martin, and Honeywell on the successful completion of the Artemis I mission. It is an important milestone for NASA and our team at TTTech Aerospace is proud to play its part in this achievement," says Christian Fidi, Senior Vice President, Business Unit Aerospace, TTTech.
During its time in space, Orion and its European Service Module (ESM) were heavily exercised under real flight conditions with dummy astronauts to gather crucial data for the next, crewed flight.
The verification of all sub-systems and their integration was an integral part during this final test flight adds Christian Fidi: "While all systems on the spacecraft and the ESM have been tested thoroughly on ground beforehand, the flight was essential to ensure the functionality and reliability of the spacecraft under harsh environmental conditions. Throughout the mission, our teams in Houston, TX and in Vienna were in constant contact with our partners. It is essential to perform real flight maneuvers and collect data from the different sub-systems to ensure their functionality and the overall safety of the spacecraft."
Now that the spacecraft and the ESM have been thoroughly tested, the next step is Artemis II – Orion's first crewed flight. Artemis III is likely to be the mission that marks the return of humans to the Moon's surface with TTTech on board of these historic missions.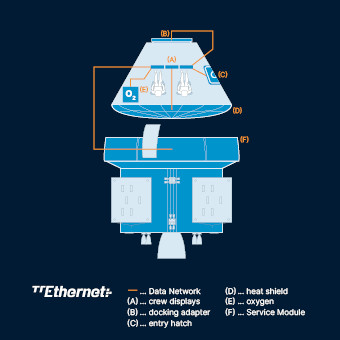 Find out more: