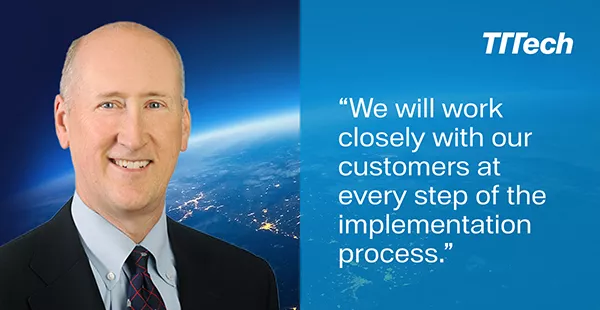 Vienna, Austria / Houston, TX, USA, June 26, 2020: Industry expert Robert T. (Bob) Richards has been appointed Vice President, Space at TTTech North America and will head a newly opened office and development lab in Houston, Texas. The office directly supports NASA's Johnson Space Center as well as U.S. prime contractors involved in cislunar and lunar surface exploration.
"We are delighted to have Bob Richards, an experienced aerospace executive with significant experience in launch vehicles, satellites, and human spaceflight vehicles on board, heading our U.S. space business. We are committed to support the next stage of space exploration, including the Gateway and lunar lander projects," says Christian Fidi, Vice President Business Unit Aerospace at TTTech.
Bob Richards has been a leading figure in the U.S. space industry for several decades. Before joining TTTech, he held Vice President positions in advanced development, program management, strategy and business development at Orbital ATK and Northrop Grumman.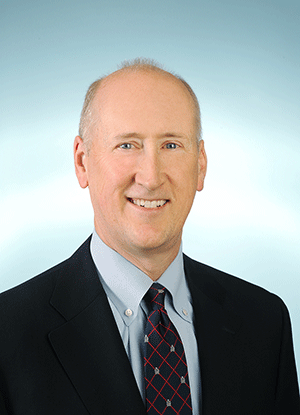 "It is a great pleasure to join the TTTech team and to further develop our TTEthernet solutions for safety-critical space applications. We offer commercial space-rated network products, and a local team of specialists to help implement fault-tolerant data networks on a variety of space vehicles. We will work closely with our customers at every step of the implementation process, leading to higher reliability and lower costs," says Bob Richards, Vice President, Space at TTTech North America.
NASA's Artemis program plans to land humans on the moon and extend space exploration to Mars. The Gateway and human landing systems are currently in development and require a reliable and high performance network architecture. TTTech Aerospace partners with several U.S. space companies, to provide a range of TTEthernet products for safety-critical applications.
Time-trigged Ethernet (TTEthernet) has been established as the International Avionics System Interoperability Standards (IASIS) by NASA and its partners for the communication between all Gateway modules and vehicles serving lunar exploration, such as cargo vehicles and lunar landers. TTEthernet is a scalable, standards-based technology that uses time scheduling to deliver deterministic real-time communication. It guarantees the transmission of messages, even if one channel becomes faulty. This is essential for establishing safe and secure data transmission for demanding applications such as human spaceflight.
TTTech Aerospace has been offering TTEthernet switches and end systems for more than two decades. NASA's Orion Multi-Purpose Crew Vehicle (MPCV) already has TTEthernet technology from TTTech on board. The benefits of TTEthernet products are simple integration and reconfiguration, modular and scalable architectures as well as lower complexity and system lifecycle cost. TTTech Aerospace has developed a complete, scalable, IASIS compliant platform that comprises switch, end system and hosting unit for lunar exploration.
Download image in high resolution (6 MB): Bob Richards, Portrait (print)
Find out more: