Werner Köstler has been appointed to TTTech's Executive Board as Chief Performance Officer (CPO), effective on January 1, 2023
The experienced top manager worked at Continental, Siemens VDO and Ericsson in different roles in many regions across the globe (USA, China, Korea, Japan).
Werner Köstler will be responsible for the Aerospace sector, dependable networking (TSN), chip development, project management and the IT department
Vienna, Austria, December 19, 2022. 2023 marks the 25th anniversary of the Vienna-based high-tech company TTTech. The company's success story will continue with a new member of its Executive Board: Werner Köstler has been appointed as Chief Performance Officer (CPO), effective January 1, 2023.
"With Werner Köstler we have appointed an internationally renowned manager to the TTTech Executive Board. His track record in developing and transforming organizations paired with industry expertise is a valuable addition to the management team," said Philipp Thurn und Taxis, Chairman of the TTTech Supervisory Board.
Werner Köstler contributes vast international experience from previous positions in the USA, Japan, China and South Korea and will help to advance global expansion. He has a strong track record in executing complex customer and digital transformation projects for renowned companies.
"Developing an established and fast-growing organization like TTTech to becoming a global player is a very exciting task," explains Werner Köstler. "TTTech's solutions are in demand and the company has gained market leadership in many areas and regions. In my role, I will act as an entrepreneur to grow established business, with the goal to further expand TTTech's reach and generate opportunities with our customers to explore new areas of joint innovation. I am looking forward to joining the management team and contributing to TTTech's growth story."
"I am very excited to welcome Werner Köstler to the TTTech management team. As TTTech passes its 25th year, our safe dependable networking and control solutions are scaling with more than 1,000 different customer products. Together with my colleague and COO Manfred Prammer, we will jointly ensure that TTTech maintains its reputation as a high-quality provider of technology and premium products while scaling the organization for further growth," comments Georg Kopetz, CEO of TTTech.
TTTech co-founder and Member of the Executive Board Stefan Poledna will focus on his role as CTO for TTTech Auto. He will stay connected to TTTech and will continue to oversee the in-house technology development at TTTech Labs. "I warmly welcome Werner Köstler to the TTTech management. Innovation enables us to create the best products and services for our customers, and I am happy to be able to continue to shape TTTech's core technologies in my new role."
Werner Köstler will assume responsibility on the Executive Board level for the company's Aerospace business. Its space solutions were aboard the successful first test flight of NASA's Artemis I mission en route to the Moon and Mars. He will also supervise further development of TTTech's dependable networking portfolio, including the company's Time-Sensitive Networking (TSN) product line and chip development. Additionally, to further strengthen TTTech's execution, Werner Köstler will also contribute to commercial processes, project management and IT.
About TTTech
Advancing safe technologies, improving human lives
The TTTech Group is a leading provider of safe networked computing platforms that make megatrends like the Internet of Things and autonomous operations a reality. Our solutions are applied in markets like automotive, mobile machinery, aerospace, energy, smart manufacturing and automation and are trusted by many renowned market leaders, based on more than 20 years of technology leadership.
About 2,300 employees from more than 60 nations work on 20 sites in 14 countries for TTTech Group companies, ensuring proximity to its valued customer base and partners around the globe.
With their leading technology solutions, TTTech Group companies ensure safety and electronic robustness for a more connected, automated and sustainable world.
Additional materials
Portrait Werner Köstler, © Interfoto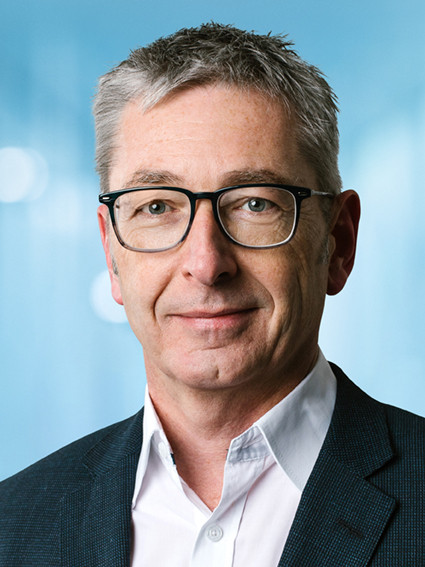 Group picture TTTech Executive Board (as of January 1, 2023) © Robert Fritz/Interfoto