November 14, 2005
TTTech, the foremost supplier in the field of time-triggered systems, and Tech S.A.T GmbH, a leading avionics test system provider, have agreed to support Time-Triggered Protocol (TTP) in Tech S.A.T's standard ADS2 System Integration Bench (SIB).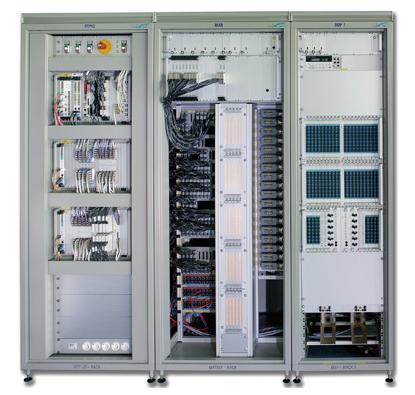 Tech S.A.T's ADS2 is a system integration testing solution that supports a broad variety of interfaces, including AFDX, ARINC 429, and MIL-STD-1553. All of these can be operated under real-time conditions. As TTP's importance grows, ADS2's ability to handle the TTP interface will offer unmatched ability to test a complete avionics suite that is designed for modern aerospace systems. Tech S.A.T provides its test equipment to major developers and integrators of aerospace systems, such as Airbus, Boeing and their suppliers.
TTP is a strictly deterministic, safety-critical communication protocol used for the development of hard real-time embedded avionics. Its unique and clearly defined temporal behavior, built-in health monitoring and redundancy services simplify the design of complex avionics and minimize integration effort. TTP supports the development of physically distributed but fully integrated fault-tolerant systems. As a result, TTP significantly strengthens a supplier's capacity to design advanced low-weight aircraft systems in a fiercely competitive business environment. TTTech provides engineering services and TTP-based products for avionics applications.
About Tech S.A.T GmbH
Tech S.A.T GmbH, founded in 1986, specializes in the design, development, and manufacture of simulation, validation, test, and maintenance systems for the aerospace industry. The company provides a broad spectrum of hardware and software products, ranging from intelligent bus interfaces, data loading solutions and off-the-shelf simulations, to fully integrated test and integration benches. Tech S.A.T is located in Poing (near Munich), Germany. The company maintains support and sales offices in Hamburg, Germany, and in Seattle, USA.
More information on Tech S.A.T is available at www.techsat.com.
Hans-Jörg Steinmaier
Sales Manager
Tech S.A.T GmbH
Gruber Strasse 46 c
D-85586 Poing, Germany
Tel.: +49 8121 703 133
Fax: +49 8121 703 177
E-mail: hjs@techsat.com