INCONTROL-RL - Innovative, civil UAV Control Platform ReLoaded
Project Description
INCONTROL-RL will endeavor to research and develop an architecture and platform for autonomous operation, targeting Unmanned Aerial Vehicles (UAVs) up to air-taxi light aircraft application. To achieve this challenging goal, well recognized project partners TTTech Computertechnik AG, Schiebel Elektronische Geräte GmbH, Technische Universität Wien, Austro Control Österreichische Gesellschaft für Zivilluftfahrt mit beschränkter Haftung and Johannes Kepler Universität Linz have agreed to work together in a close cooperation. The back-bone network prototype and platform to be developed will enable autonomous operation using digitized airframe control supported by AI elements, respecting principle aerospace grade design rules to foster potential later airframe certification. In addition, the project will exchange information and results with Airbus Defence and Space, leading the German LuFo VI -1 project "KIEZ4-0" in this area.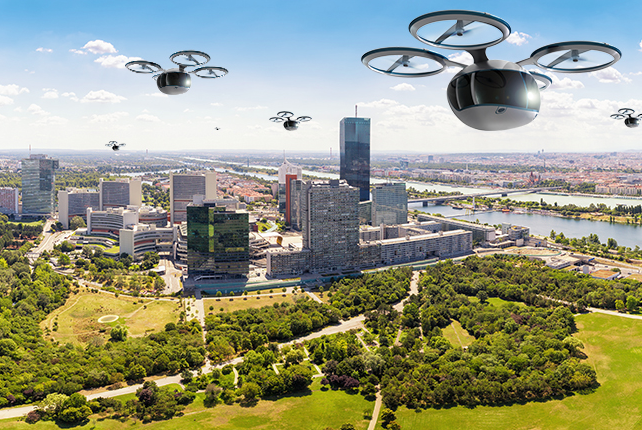 Resulting from INCONTROL-RL, solutions may be implemented in UAVs of varying target application areas ranging from transportation of goods and passengers to further pilot assistance functions in commercial aircrafts. The final target of the project is to set-up a laboratory platform with the complete avionics for a helicopter like UAV. The avionics architecture concept will be developed supporting later an ASIC based miniaturization (after the runtime of the project). Additionally, INCONTROL-RL will observe the airworthiness processes and design rules in order to assure that its results can serve as the basis for the planned carry-on development up to product level beyond the project goals.
This project has received funding from the Austrian Ministry for Climate Action, Environment, Energy, Mobility, Innovation and Technology Programme, TAKE OFF, grant agreement no. 881064.
TTTech Computertechnik AG coordinates the project and will focus on network architecture for Vertical Take-Off and Landing (VTOL) UAV applications.
INCONTROL-RL
Andreas Eckel
Bernhard Lutzer
Anna Ryabokon