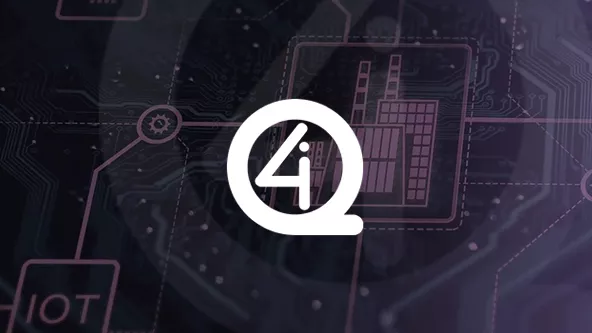 The EU-funded project i4Q (Industrial Data Services for Quality Control in Smart Manufacturing) aims to improve quality control in manufacturing by developing IoT-based Reliable Industrial Data Services (RIDS). TTTech Industrial provides the technology for reliable communication which will help manufacturing businesses reduce cost and resources and ultimately increase Europe's competitiveness in manufacturing.
Quality control is of central importance for manufacturing companies. Manufacturing systems must be optimized constantly to guarantee maximum efficiency, flexibility and resource-optimization. The buzzword is Zero Defect Manufacturing, a concept in which a perfect equilibrium of all three is achieved. However, the path to manufacturing excellence is still blocked for many companies, especially SMEs. This is due to the diversity of individual requirements, the high complexity of solutions currently on the market as well as the huge amount of data to manage during the manufacturing process.
The EU-funded project i4Q aims to improve quality control in European manufacturing by developing IoT-based Reliable Industrial Data Services (RIDS), a complete suite consisting of 22 i4Q Solutions (17 software tools and five guidelines). These will be able to manage the large amount of industrial data coming from cheap cost-effective, smart, and small size interconnected factory devices for supporting manufacturing online monitoring and control. The i4Q Framework will guarantee data reliability with functions grouped into five basic capabilities around the data cycle: sensing, communication, computing infrastructure, storage, and analysis and optimization.
Technology solutions for seamless industrial communication
TTTech Industrial provides its TSN solutions to the RIDS suite. "TSN brings reliable and deterministic communication to Ethernet," Martijn Rooker, Innovation Projects and Funding Manager at TTTech, explains. "It provides a backbone network for industrial communication which enables data to be collected from machines and fed back into the manufacturing process in real-time."
In addition, TTTech Industrial's edge computing platform Nerve Blue is being evaluated for use in i4Q pilots. An edge computing solution allows data to be collected and processed directly at machine level rather than the cloud, increasing speed and efficiency. Due to its open architecture, Nerve Blue can also be used with software or applications developed by third parties, which serves the mix-and-match approach of the i4Q project's solutions. Eventually, end users will be able to choose from a variety of modules in the RIDS suite that best complement their businesses' quality management needs.
Six use cases led by industry experts
i4Q solutions will be validated in six use cases from relevant industrial sectors representing machine tool providers and production companies. Together with the Italian research institute Enigneering Eingegneria Informatica S.P.A, TTTech Industrial is involved in the pilot led by machine builder BIESSE (wood processing). The project consortium is headed by The Centre for Research and Technology-Hellas (CERTH) and consists of public and non-profit research institutions as well as corporate technology providers.
*i4Q has received funding from the European Union's Horizon 2020 Research and Innovation program under grant agreement No 958205.
Find out more: