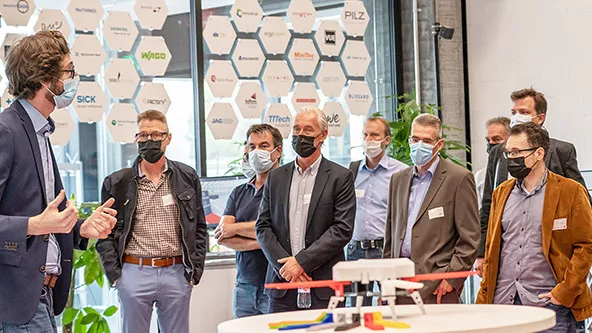 Swiss Smart Factory, a local innovation hub located in Biel, Switzerland, recently opened the doors to its new state-of-the art factory shopfloor to a network of European partners. The experimental manufacturing facility houses high-tech products from numerous technology partners, including TTTech, and is hoped to become the site of many future research projects in Industry 4.0 and the industrial IoT.
Eye-to-eye with groundbreaking technology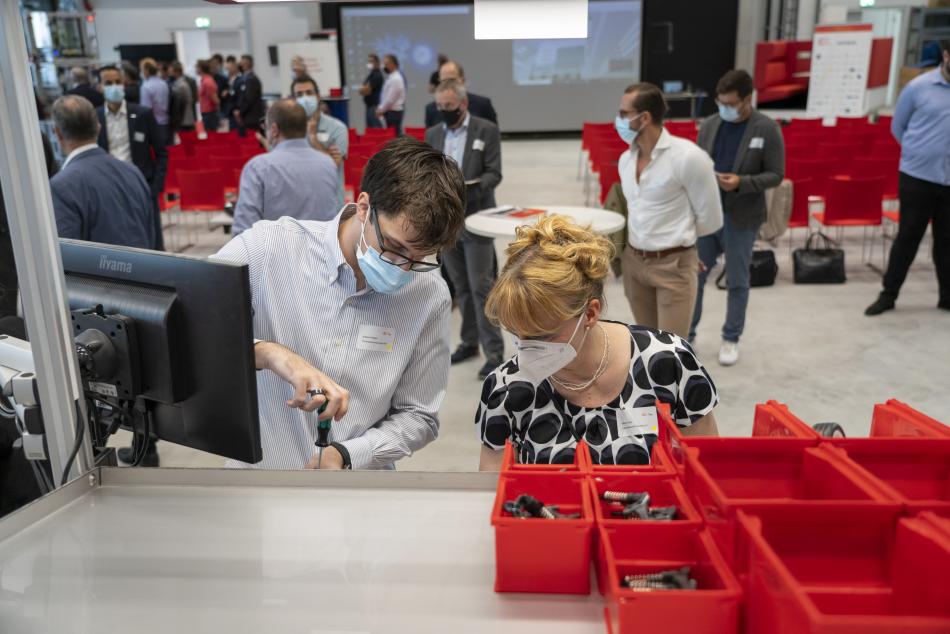 On August 26, 2021, Swiss Smart Factory invited its project and technology partners to sample one of the smartest factory environments in existence today. Among the attendees was TTTech Industrial's Mirza Imamovic. In collaboration with Swiss Smart Factory, he is currently carrying out part of the EU-funded project CPS4Retail, which uses TTTech Industrial's Edge computing platform Nerve. Nerve is among the many game changing technologies on display at the new site in Biel, which boasts 1,000 square meters of exhibition and experimentation space for the factory of tomorrow.
"Seeing all these exciting technologies in action all in one place was one of the highlights for me," Imamovic praises the event. "Working on European projects like CPS4Retail, you have partners scattered all over the continent. Here you can see it all come together and know that all your hard work has been paying off."
Expanding European networks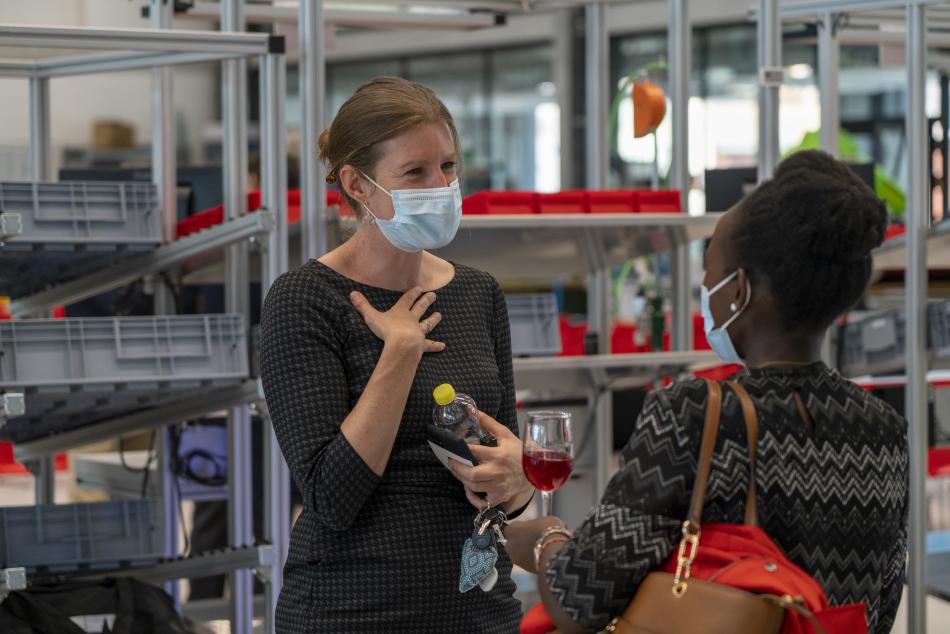 Being able to network with European project partners in person was another high point of the meeting after months of social distancing. Guests included representatives from companies, research institutes and universities – very different organizations that were nevertheless united by their common interest in Industry 4.0 and the future of industrial production. "It was exciting to meet the people behind the technology and learn about their goals and interests", Imamovic said. "There are so many interesting personalities and inspiring success stories in this industry."
Indeed, the story of Swiss Smart Factory in and of itself is inspiring: What is a huge collaborative factory show room now was little more than an idea in 2017. Only four years later, the innovation hub is at the forefront not only of a local but also a global ecosystem of innovation.
Francesca Flamigni, Innovation Projects and Funding Manager at TTTech who previously coordinated research projects at the University of Bologna and the European Commission, among others, welcomes the initiative: "It is great to see European cooperation on such a large scale. This may open the door for many exciting European projects and collaborations in the future."
Find out more:
*Photo credit: Switzerland Innovation Park Biel/Bienne