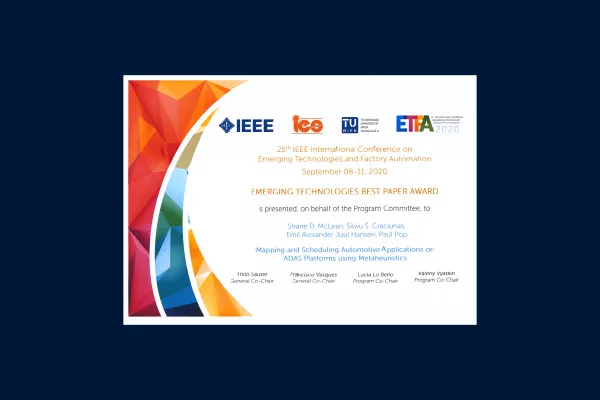 A joint paper submitted by TTTech Labs Corporate Scientist Silviu Craciunas with researchers from the Technical University of Denmark, has won the Emerging Technologies Best Paper Award at the 25th IEEE International Conference on Emerging Technologies and Factory Automation (ETFA 2020). The conference took place from 8-11 September 2020 in Vienna, Austria and brought together experts from industry and academia. Together, they presented and discussed novel ideas and research results in different areas of automation systems, including real-time and networked embedded systems.
The award-winning paper is titled "Mapping and Scheduling Automotive Applications on ADAS Platforms using Metaheuristics". Its results will help improve the performance and scalability of the TTTech Auto MotionWise tools for future ADAS systems which will grow to a scale of thousands of automotive functions with hundreds of complex dependency chain requirements. MotionWise is a series-proven safety software platform for automated driving. It is already integrated into almost one million cars on the road, where it ensures safety when handling the high complexity of automated driving.
The research was carried out in collaboration with Shane D. McLean, Emil A. Juul Hansen, and Paul Pop from the Technical University of Denmark. Its main contributions are novel and efficient heuristic-based algorithms for the task-to-core mapping and scheduling of real-time and safety-critical automotive applications with complex multi-rate dependency chains on heterogeneous multi-core multi-SoC integrated ADAS platforms.
You can download the full paper here.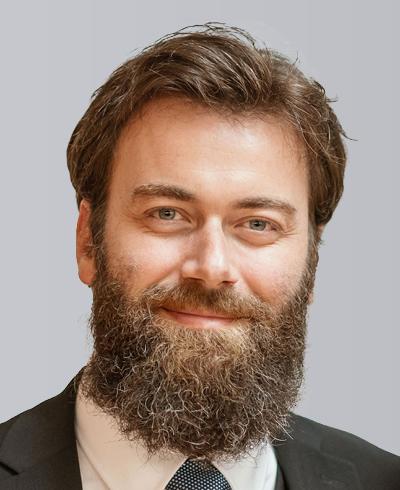 The research work presented in the paper has partially received funding from the European Community's Horizon 2020 program under the UP2DATE project (grant agreement 871465).