About TTTech Chip
TTTech´s Chip Department is providing productized silicon IP solutions as well as IP services to TTTech Group businesses and individual customers, like silicon and chip suppliers in the automotive, industrial, aerospace, space and off-highway industries.
TTTech Chip cooperates closely with TTTech Group businesses on projects with leading international OEMs. Therefore, we combine a unique mixture of IP and tools development capabilities with a deep system level understanding. Our development and qualification processes ensure that our products and services fulfil and even exceed the special requirements for use in TTTech Group target markets such as automotive and aerospace. If you are a semiconductor company, contracting TTTech will allow you to quickly integrate IP blocks or complete chip designs, including corresponding software and tools into your ASIC and ASSP products, which will give you significant cost and time-to-market advantages.
Our team

Established in 1999
50+ engineers and project managers
18 seniors
4 principals
Our design locations

Austria
Czech Republic
Romania
Finland
Our development partner

RT-RK, Serbia (part of TTTech Group)
TTTech Chip in numbers
million cars with ZFAS Switch FPGA on the road
million cars with TTTech IP-based automotive Ethernet switches on the road
million kilometers covered by TTEthernet technology in deep space
TTTech networking FPGAs in Vestas wind turbines
billion flight hours with TTP controllers in all major aircrafts
billion operating hours of railway systems
IP building blocks
Digital Core IP for integration in ASIC and FPGA products
In the 25 years since TTTech's foundation, our technology has evolved, transformed, and been adapted for several fields, including aerospace, automotive, off-highway, industrial, and energy.
Along the way we have developed reliable IP building blocks that work under harsh conditions and in safety-critical environments in a variety of industries. With our expertise, experience, and customer-centric approach we can make sure that they will work for you, too.
Safety first
Safety and determinism are two of the elements that connects all our IP building blocks. Our customers work in fields where system failure is never an option: from human space flight to autonomous mobility.  Since its foundation, TTTech has been a pioneer in deterministic networking system design and our focus on safety and determinism has remained a constant in a dynamic industrial environment.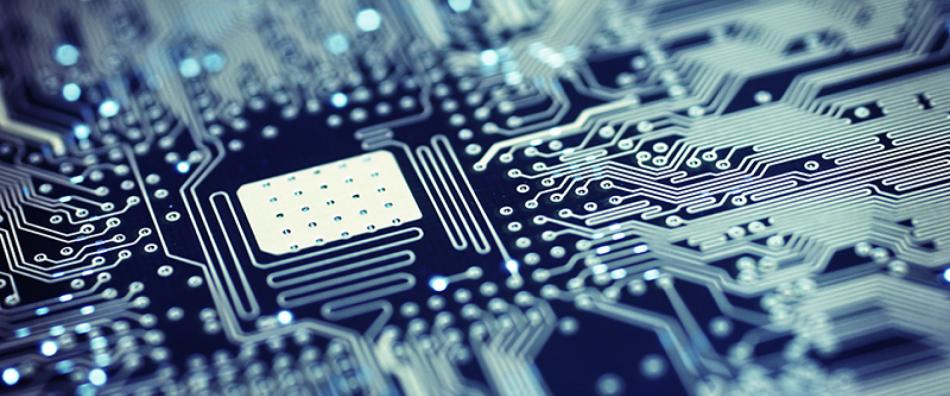 Full customization with an eye on the cost
Our tried and tested IP building blocks mean that you do not have to reinvent the wheel, but you can, if you want to. You can use our IP as is, add a third- party IP, or we can work out new capabilities together, according to your wishes. At TTTech, we are fully vendor neutral and will always try to find a joint solution for the specific use case you have in mind. This approach gives you maximum, cost-effective service and a faster time-to-market.
Cross-industry expertise, certification optional
At TTTech, we have started out in the toughest and most safety-critical market there is: aerospace. Our IP has since been adapted to automotive, industrial automation and energy, ensuring aerospace safety, but at the cost of the specific market. We continue to break into new industries as we speak, and we can help you to do the same. Our IP building blocks are fully certifiable but can also serve as modular stepping stones to upgrade an existing IP to a certifiable level.
Explore IP building blocks
IP building block
Description
Capacity
Features
Application
ES1 IP
Ethernet/TTE End System IP     
2 channels (100/1000 Mbps selectable)

Standard Ethernet (IEEE802.3) / Time-triggered (SAE AS6802)
AMBA (AXI, APB) interfaces for host integration and GMII for network Integration
Direct access mode only or use with external DMA

NIC IP for safety-critical, reliable, and deterministic communication for ECUs, built for terrestrial (e.g., autonomous cars) and aerospace through Ethernet based communication technology
ES-W IP
Wrapper IP building blocks for ES1 IP
Various

GMII 2 RGMII/SGMII adapter: PHYs and SFPs; built-in MDIO / I2C controller for -PHY
Memory protection for high integrity/availability systems: SEC/DED protection of TTE End System Core Memories; built-in self-test of memories; memory scrubbing
 TTE end system core streaming adapter: Allows interfacing TTE-ES core from user application via packet interface (AXI-S)
TTE end system core DMA engine: Support for high latency buses like PCIe while reaching line (1Gbps) throughputs. Customization for any PCIe HARD IP is possible; variant of DMA for SoC use (AMBA interfacing)

Allows efficient integration of ES1 IP to various systems
AS2 IP
GbE automotive Ethernet/TSN switch IP with safety and security functions 
up to 8Gbps bandwidth (2.5Gbps/1Gbps/100mbps ports)

Up-to-date TSN features:802.1Qav, 802.1Qbv, 802.1Qci, 802.1CB, 802.1AS, 802.1Qcr (in next generation)
Including flexible TCAMs / deep package inspection

in-vehicle communication such as zonal Ethernet/TSN switches
Flex IP
TSN GbE Ethernet switch / switched endpoint IP
up to 11Gbps bandwidth (1Gbps/100Mbps/10Mbps ports)

Up to date TSN features:802.1Qav, 802.1Qbv, 802.1Qci, 802.1CB, 802.1AS2020
 Productized for ASIC/ASSP and FPGA integration

Industrial automation, including low latency (line topologies)
FRS
HSR/PRP redundant GbE switch
up to 8Gbps bandwidth (1Gbps/100Mbps/10Mbps ports)

Compatible with IEC 62439-3 Clause 5 HSR and IEC  62439-3 Clause 4 PRP
Time and frequency synchronization using IEEE1588-2008 Precision Time Protocol v2
IP optimized for applications requiring high availability such as smart grid / energy systems

High availability, such as smart grid / energy system
AS2NG (in
development)

Next gen ASIL-B automotive Ethernet Switch for robust E/E architecture
up to 32Gbps bandwidth (10/5/2.5/1Gbps/10/100Mbps ports)

See AS2 IP
Increased bandwidth
Updated TSN feature set
Enhanced diagnostic
SEooC ASIL26262

in-vehicle communication, E/E architecture
AS10G
(Concept)
10G automotive Ethernet switch/TSN IP for advanced integrated architectures
up to 128Gbps bandwidth (10/5/2.5/1Gbs/100Mbps ports)

Updated TSN feature set
Enhanced diagnostic
ASIL-B ISO26262
Configuration tools

in-vehicle communication, advanced integrated architectures
TTTech Development Experience / Use Cases
Our Automotive TSN Switch IP is used by several ASIC/ASSP vendors. Among them a Tier 1 ASSP supplier using our IP in 2 generations of his 10 port Automotive GbE TSN Switch. Together both generations have been shipped and deployed in several cars with ethernet and TSN based in-vehicle networks more than 16 million times.
As part of a large zFAS OEM project, TTTech Chip developed a SoC based FPGA integrating a 5-port deterministic Ethernet switch interconnecting CPUs from various vendors (Intel Cyclone SoC ARM Cores, NVIDIA K1 Tegra, Mobileye and Infineon) through various interfaces (PCIe, RGMII, RMII) to ensure reliable ethernet communication of sensor data for performing sensor fusion applications. Additionally, TTTech Chip implemented a LIN controller to obtain sensor data from US sensors. The solution was enrolled as part of the zFAS ECU by the major OEM and shipped in more than 1 million cars. As part of this project TTTEch developed a logging and replay solution for the ECU itself, allowing ECU testing in real traffic condition logging all the sensor and control data coming from/to the ECU with later replay capabilities for debugging. A~10Gbps data stream can so be logged and replayed including data from 7 HD cameras.
As part of a scalable Distributed Control System developed for Vestas, TTTech did a TTE based Switch on FPGA. This system is used in several or Vestas 2, 4 and 6 Megawatt turbines, shipped more than 6.000 times.
As part of its Space/Aerospace System Solutions, TTTech developed several ASICs hosting TTP based controllers and TTE based network controllers. These chips accumulated more than 1 billion flight hours.
Note: For all interests in aerospace and space applications, please contact TTTech Aerospace 
IP Know-how
Since TTTech's foundation, its Chip IP department has been an integral part of the company's core offering.
Starting out in aerospace, TTTech's areas of expertise quickly grew through its work with leading OEMs in the mobility, industrial automation and energy sectors.
Our team unites more than 50 chip IP experts from 10 countries. Individual team members constantly hone their cross-industry know-how in our in-house TTTech Academy or in external trainings. Our team works with customers, but also contributes to the many national and international research projects TTTech is engaged in. This way, we not only participate in international research and innovation, but we also expand our global ecosystem that is so important in today's technological landscape.
IP Services
TTTech Chip provides IP building blocks including software/tools. We also offer contract IP design and can combine both with third party IP. The deliverable includes everything required to simulate, integrate and validate the provided IP.
Even though our core expertise is in chip IP design, we understand the importance of the bigger picture. Using our expansive system knowledge in safety-critical applications, we also examine your chip and system to provide the best possible technical support in line with your requirements.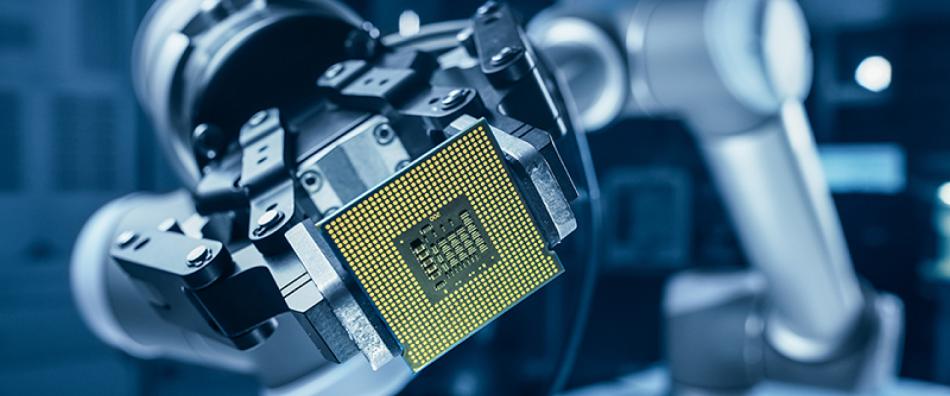 As a vendor-neutral service provider, we are open to a variety of technologies and approaches. We enjoy passing on our knowledge and offer extensive training options to all our customers. We also offer consultation in case you are looking to get your IP certified for a specific market.
Good chip IP designers are sought-after experts, and we are proud that so many of them have chosen TTTech as their employer. If you would like to contract some of our staff to work with you on your in-house projects on a temporary basis, contact us and schedule a consultation.
Service options
Use IP building blocks as is or contract TTTech to adjust towards your needs
Extended by IP based on TTTech´s areas of know-how (Link)
Integration of third-party IP (e.g., MACsec, PCIe, CAN/LIN etc.)
SoC design        
Contract TTTech's IP design personnel and know-how to work in your own environment and under your supervision
Allows you to temporarily overcome resource shortages
Potentially saves cost and effort for product definition and requirements documentation for external contractor
FPGA pin planning
Coordination with PCB design  
Power planning
HW bring-up
Industry-specific safety and certification standards
Standards help to define the state-of-the-art. They give us guidance and by following them they give protection.
ISO 26262 development / ASIL design
APQP/PPAP process
AEC-Q100 qualification support
DO.254/CHDM
IP Design Verification including simulation and automated regression tests 
Standard Verification (e.g. TSN)
Constraint Random Verification via SystemVerilog/UVM
 
Our experienced team offers technical trainings tailored towards your company's requirements: online, at one of our TTTech offices, or your own premises.