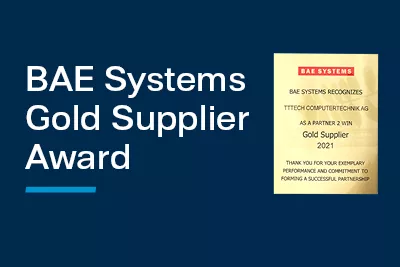 TTTech Aerospace today announced it received a Gold Tier Award for exceptional performance and contributions to supply chain success for BAE Systems, Inc.'s Electronic Systems sector. TTTech Aerospace was honored at a virtual ceremony and was selected from the pool of suppliers that worked with BAE Systems in 2021.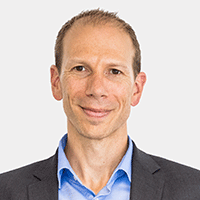 "We are honored and delighted to receive the Gold Supplier Award from our long-time partner BAE Systems," says Christian Fidi, Senior Vice President BU Aerospace, TTTech. "We have been supplying our TTPControllers for the use in highest safety-critical systems to BAE Systems since 2015. These controllers are suitable for highly dependable distributed real-time systems and have already reached more than 1 billion flight hours in DAL A applications. In total, we have delivered around 16,000 controllers to BAE Systems in the past years, 2,500 of these in 2021."
BAE Systems' Partner 2 Win program is designed to achieve operational excellence and eliminate defects in its supply chain by raising the bar of performance expectations to meet the demand of current and future customers. As part of the program, BAE Systems meets regularly with its suppliers to transfer best practices to ensure that the components and materials that compose BAE Systems products meet the highest quality standards.
"We are very grateful for the partnership of companies like TTTech Aerospace and look forward to another year of exceptional performance," said Kim Cadorette, vice president of operations for BAE Systems' Electronic Systems sector.
 

BAE Systems Gold Tier Supplier Award 2021

 

TTPControllers accumulate over 200 million flight hours per year in commercial aircraft but are also well suited for emerging eVTOL (electric vertical take-off and landing aircraft) and UAM (urban air mobility) applications.
TTTech Aerospace's TTPControllers are based on the Time-Triggered Protocol (TTP®), an open standard (SAE AS6003) databus developed for reusable and modular integrated systems. The TTP® silicon and chip IP has been designed to meet aerospace requirements in compliance with DO-254 and DO-178B Level A and was certified within the Airbus A380 project.
TTP® technology ensures highly reliable data communication and supports the development of distributed, hard real-time, safety-critical, and fault-tolerant systems for aerospace and cross-industry applications e.g. in the railway sector and robotics. In the aerospace industry, TTP® is used by the world's largest aircraft manufacturers and their avionic systems suppliers in commercial and business aircraft.
Find out more:
About BAE Systems
BAE Systems, Inc. and its 35,000 people are part of a global defense, aerospace and security company with 89,600 employees worldwide. We deliver a full range of products and services for air, land, sea and space, as well as advanced electronics, intelligence, security, and IT solutions and support services. Our dedication shows in everything we design, produce and deliver— to protect those who protect us in a high-performance, innovative culture. We push the limits of possibility to provide a critical advantage to our customers where it counts.