On May 16, 2022, Walter Ruck, President of the Vienna Chamber of Commerce and Industry (WKW), visited the TTTech Group headquarters in Vienna's fourth district. The lively inner-city area that is also popular with tourists, is affectionately called "Silicon Wieden" by TTTech employees, 1,000 of whom currently have their workplaces there.
The Vienna Chamber of Commerce and Industry represents the interests of 140.000 companies in Vienna. Among them, TTTech is one of the leading success stories in the high-tech sector. Ever since its foundation in 1998 as a spin-off of Vienna Technical University, the company has maintained its headquarters in Vienna despite now operating offices on three continents.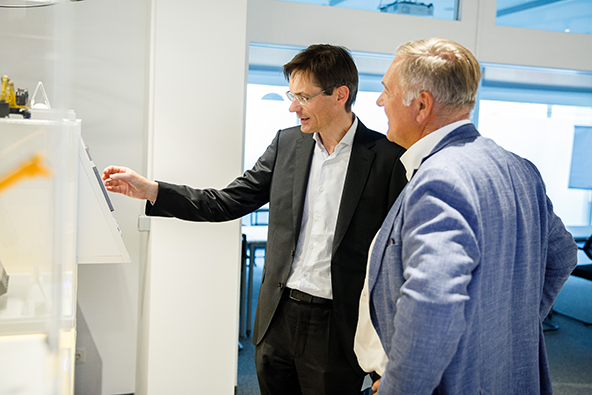 Walter Ruck, himself an entrepreneur, enjoyed an animated conversation with TTTech CEO and co-founder Georg Kopetz. While touring TTTech's "Innovation Space" showroom, the two leaders discussed their shared passion for Vienna as a business destination.
The TTTech Group is cooperating with many Vienna-based companies on pathbreaking projects in digital megatrends like space exploration, industrial automation, autonomous driving or sustainability. Together with space supplier Beyond Gravity, TTTech Aerospace has won two contracts for NASA's new space station "Gateway", which will serve as a base for the next Moon landing. In the off-highway sector, TTControl was selected by manufacturer Rosenbauer to supply electronics for a recently launched hybrid fire truck. It is the first of its kind worldwide and will contribute to making cities like Vienna safer and greener in the future.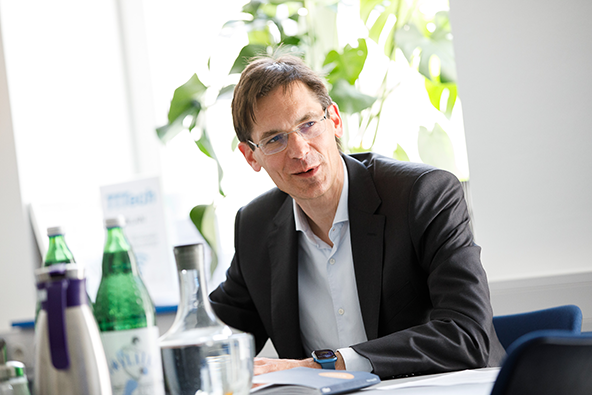 "In the high-tech sector, the competition is China and the US," TTTech's Georg Kopetz pointed out. "Vienna is a fantastic European headquarter city that could use more cross-sector collaboration.  Industry, government and the local research community must collaborate more closely and build strong networks for Vienna to become a global high-tech hub."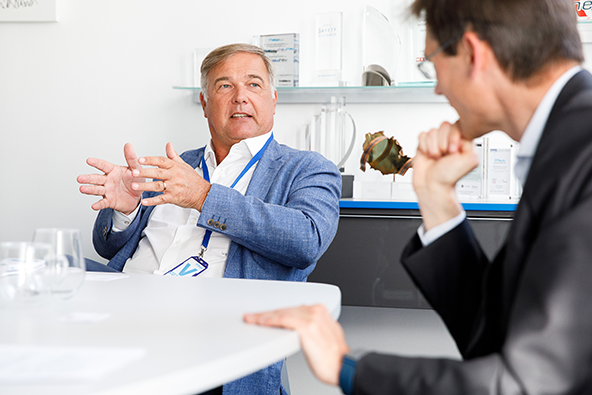 WKW President Ruck agreed wholeheartedly and stressed the importance of making tech tangible: "Digitalization has many concrete benefits for a city like Vienna, from smart grids to autonomous trucks to improved cost-effectiveness in several sectors. The challenge is to transform the public image of high-tech as something that is overly complex into something that benefits everyone."
In the Vienna Chamber of Commerce, TTTech has a strong ally in its mission to foster collaboration in the technology sector. Going forward, both parties agreed to work together on raising the public image of innovation in Vienna.