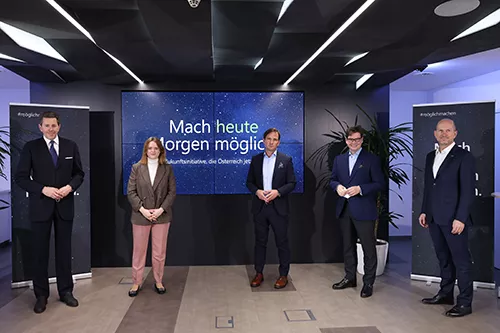 The COVID-19 pandemic has accelerated digital transformation in Austria:  For many organizations, digital solutions like video conferencing and remote working seemed challenging to implement on a large scale before 2020, but by 2022 they have become the "new normal". To use this momentum for the common good, Microsoft Austria has created the open, nationwide initiative "Mach Heute morgen möglich" ("Make tomorrow happen today"), which aims to increase digital awareness and collaboration across sectors and industries. More than 100 Austrian companies and organizations participate in the initiative, including TTTech.
The initiative was introduced to the public in a kickoff event this January, featuring speakers from corporations, startups, and the public sector. Its main goals are:
Innovation: Showcasing lighthouse projects from the participating partners in an easy-to-understand way will demonstrate that digital works.
Sustainability: Digital is one of the drivers for a more sustainable future. Managing data is the basis for managing sustainability.
Skilling: Partnerships within the initiative will create new programs for digital skills training and take steps to overcome the labor shortage in the field.
Data security: Exploring how we can make the most of data while protecting individual privacy
Another aim of the initiative is to create new networks between players across sectors and industries, with a clearly practical focus. Stakeholder should learn from each other to join forces and make the right decisions to enable new and exciting digital projects. The network also opens doors to fruitful discussion about the conditions Austrian companies need to succeed in their digital endeavors. Finally, the initiative aims to raise awareness of the benefits of digital transformation in the population and address possible concerns.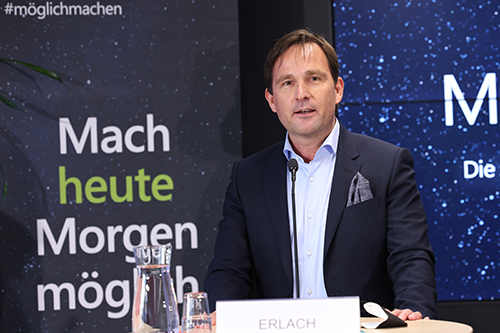 Hermann Erlach, General Manager Microsoft Austria: "Now is the time to set the course for our future, digitalization is the backbone of every strategy to strengthen Austria as a business destination. (…) Our task now is to create role models, foster collaboration with partners and make the opportunities digitalization offers palpable."
In becoming a partner, TTTech Group pledges to lend its name to these goals and will also contribute its digital expertise in industrial automation via a case study soon to be published on the initiative's official website.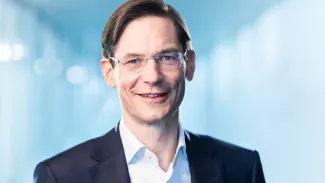 TTTech CEO and Co-Founder Georg Kopetz: "We are part of this initiative because TTTech Group promotes safe and sustainable living for all, in line with our vision: 'Advancing safe technologies, improving human lives'. Digitalization allows us to offer innovative solutions from Austria on a global scale and have an enduring impact on an interconnected world. Our products enable more efficient and safer cars, they connect machines to each other and the cloud in a way that saves resources. In agriculture and energy production, digital solutions help drive sustainability, too, for example by making wind turbines more interconnected and, consequently, more efficient."
Images ©Microsoft Österreich GmbH/APA-Fotoservice/Schedl