February 23, 2009
TTTech Automotive, a TTTech subsidiary specialized in automotive network solutions, has developed an automated tool for validating the consistency of AUTOSAR component configurations in electronic control units. TTXAutoVerify increases the efficiency of the system integration phase and seamlessly integrates into existing development processes, thus saving cost and time for OEMs and tier-1 suppliers.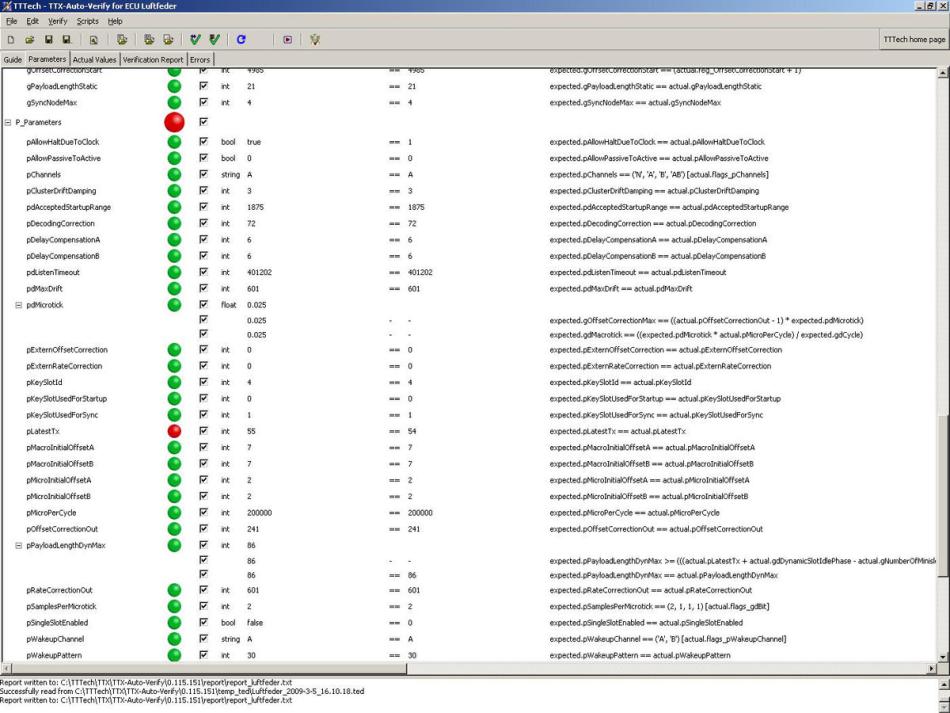 The current design of electronic control units (ECUs) according to the AUTOSAR standard brings about new challenges for development and verification. When integrating several electronic control units it must be ensured that the set parameters comply with those calculated in the network design.
TTXAutoVerify enables systematic checking of the electronic control units' software configuration und supports the automatic verification process. The supplier can automatically ensure the correct and consistent configuration of ECUs before their release. The OEM not only identifies possible incompatibilities before starting the integration tests but ensures a smooth integration of the vehicle. The tool avoids analyzing disturbances caused by sporadic faults due to slightly misconfigured bus parameters. As a result, configuration consistency is guaranteed and major savings are possible in the development process.
The support of open standards and the easily adaptable scripting interfaces enable the seamless integration into existing development processes. Even systems that use standard software components of different manufacturers can be checked automatically with TTXAutoVerify. In addition, FIBEX is supported as a target data communication description language for FlexRay. TTXAutoVerify also supports input via XML files.
The manufacturer-independent automated verification of the electronic control units' configuration is key to enable efficient integration of the car's electronic systems. TTXAutoVerify can reduce the effort for safeguarding the ECUs' configuration and increase its quality as compared to conventional methods.